Final Fantasy 3 out on Steam soon, "optimised" for PC
UPDATE: Out now for £10.99 with upgraded visuals.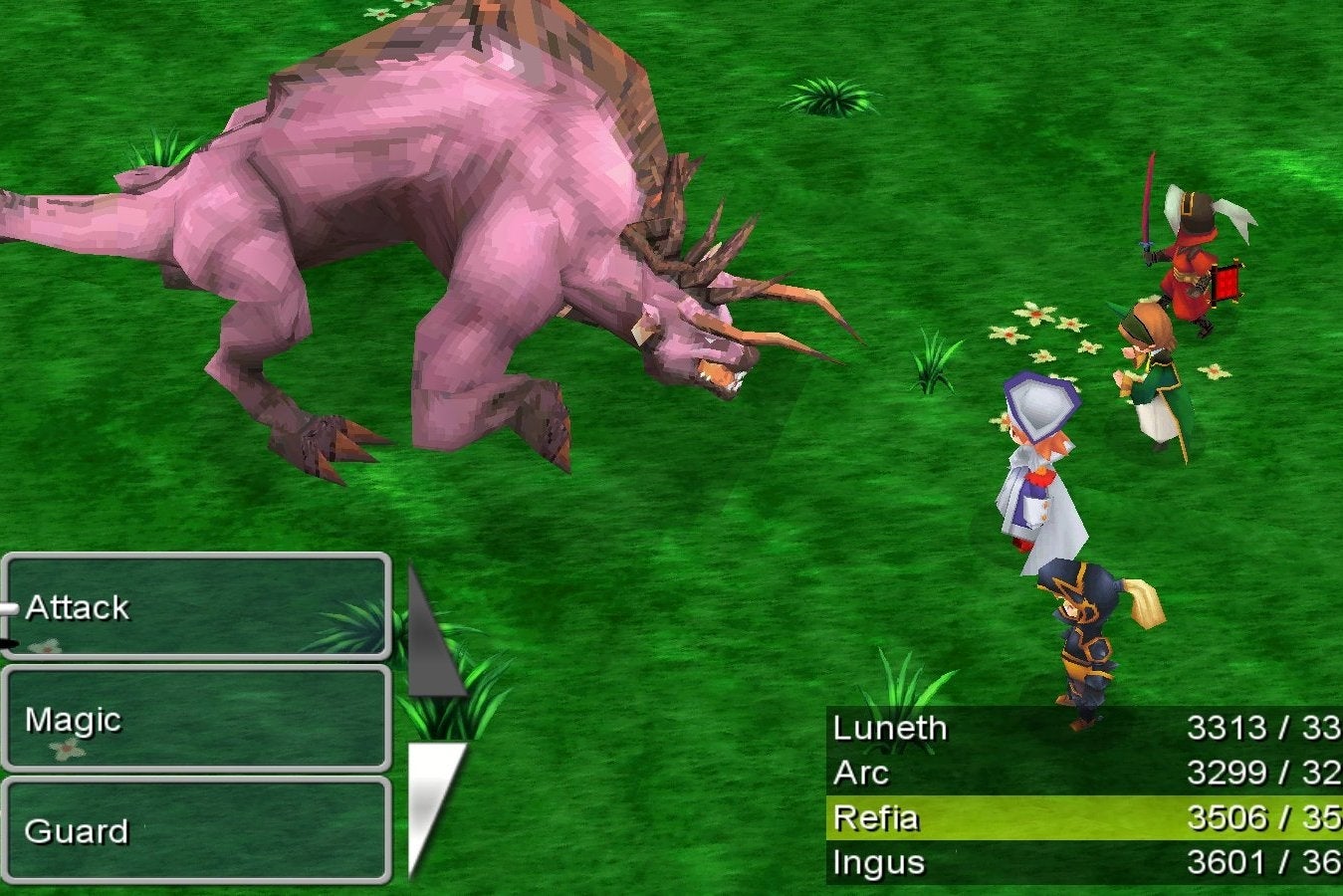 UPDATE 27/05/2014: Final Fantasy 3 has launched on Steam today for £10.99 / €12.99 / $15.99.
This updated Steam version looks a little something like this:
ORIGINAL STORY 09/05/2014: Role-playing game Final Fantasy 3 launches on Steam soon with upgraded visuals, Square Enix has announced.
The game, first released in Japan in 1990, has been optimised for PC gaming, the publisher said, with "new and improved" 3D visuals and story sequences. It includes Steam Trading Cards and Achievements and a new design for the Job Mastery Cards. There's also quicker browsing through the monster bestiary.
We don't have a firm release date or pricing yet, but we do have screenshots, below. The Final Fantasy 3 product page is live on Steam now.
Final Fantasy 3 launched in Europe first time around in 2007 as a 3D remake on the DS. It sold one million copies worldwide.