FF11 is the most profitable Final Fantasy ever
Producer Hiromichi Tanaka departs Square Enix amid health concerns.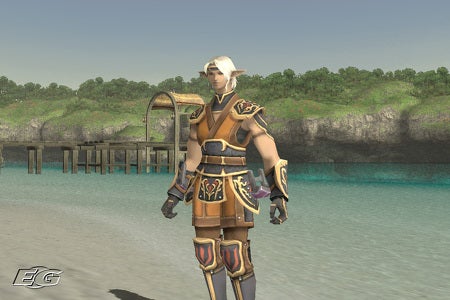 MMO Final Fantasy 11 is the most profitable Final Fantasy game ever, Square Enix has announced.
Over a decade after the game's launch, Square Enix boss Yoichi Wada told an audience at the Vana Fest 2012 event over the weekend (reported by Famitsu and translated by Andriasang) that if you add up the total play time of all currently active FF11 players you reach a figure of over 200,000 years.
Perhaps that's why the Japanese company will release a new expansion for the game, called Seekers of Adoulin.
The announcement coincided with the revelation that veteran Square Enix producer Hiromichi Tanaka is to exit Square Enix. He joined the company in 1983, and worked on Final Fantasy 1, 2 and 3, Xenogears and Chrono Cross. Tanaka was the producer on Final Fantasy 14 before switching to 11 in December 2010. Final Fantasy 14 battle planner Akihiko Matsui replaces him while continuing to work on 14.
According to Famitsu (again, translated by Andriasang), health concerns convinced Tanaka to step down. But he also wants to try his hand as an indie developer.