Fan-made Shining Force Online enters free beta this week
Sega alerted to paid-for extras.
Shining Force Online, a fan-created MMO based on Sega's classic RPG series, will enter into beta on 28th November.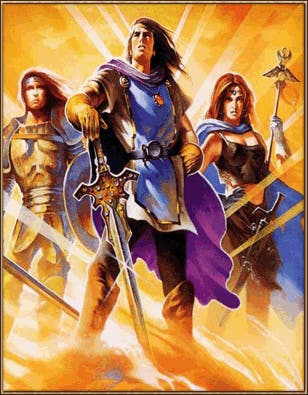 Released for free via Arcade County, the game re-imagines Sega's franchise in an alternate universe and features a new storyline for its familiar characters.
But the game also includes paid-for extras. Via the Arcade County shop you can purchase the Shining Force Platinum User Upgrade, for "25 Tickets". This costs $23 (about £14.20).
"We will never have a 'pay to win' system," a message on the shop page states. "Meaning we will never sell in-game content which makes you better than the other players."
But the Platinum User Upgrade's description reveals that by stumping up real-world cash you will get two skill points per day instead of one and "full experience earned from combat".
You'll also gain server priority to make sure you can login even if the server becomes full, the ability to broadcast messages to the entire server and send private messages.
The addition of these paid-for extras has not gone unnoticed by fans. Shining Force devotee "friskydeath" wrote on the game's forums that he had reported the project to Sega's legal team.
"Sites like this make it harder for true fan sites to run. You ignore the rules we all follow and try to make a fast buck. So reported you to SEGA corp. And will take the time to spread the word about you to others so this site will be taken down," he explained.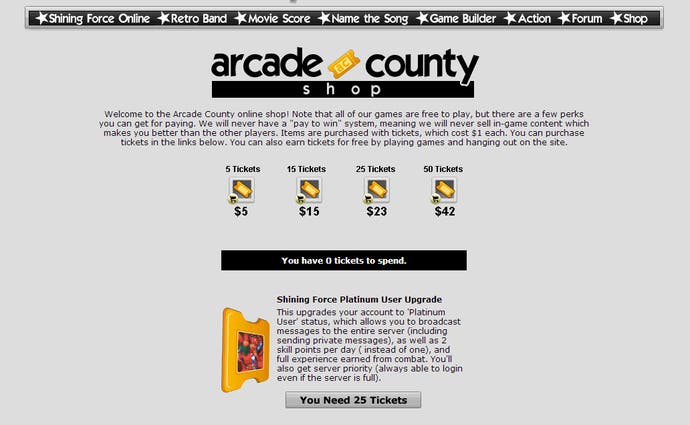 "Am reporting to every IP owner of shining force so this is shut down and the true fan sites can keep going."
Sega still keeps a close eye on the fan use of its old IPs. In November last year it suddenly began removing YouTube video content featuring the 16-year-old Shining Force 3.
Videos from loyal fans who had been translating parts of the Japan-only release were randomly targeted for copyright infringement and their channels were shut down.