Fallout 76 to get a new mode that lets players collide without PvP restrictions
Rad.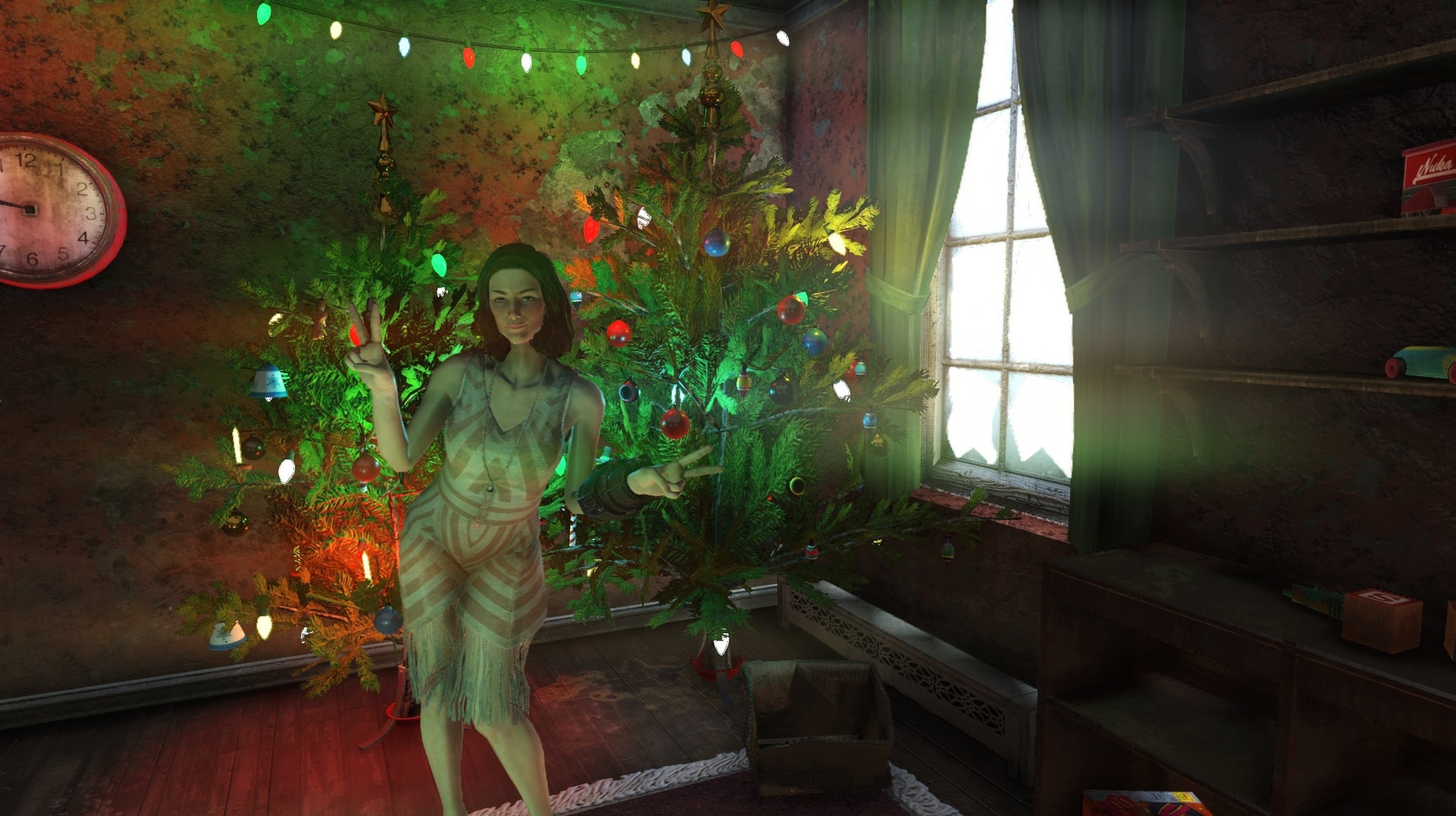 Fallout 76 will get a new mode designed to let people play with and against each other without PvP restrictions.
The unnamed new mode will launch at some point during the first quarter of 2019, Bethesda said in a blog post.
From the sounds of things, this new mode involves co-op and PvP. The note about it working without PvP restrictions is important, as Fallout 76's current PvP is a mess. As I wrote in our Fallout 76 review:
"Fallout 76 has one of the most bizarre PvP systems I've encountered in a video game. To flag as PvP, you have to do damage to another player. But this initial damage is negligible. If the person you've fired at fires back, then it's on. But why bother? Die from PvP and you respawn nearby, ready to go again with no real harm done. Win at PvP and you get some caps. If you tune in to the Hunter/Hunted radio broadcast, you queue for a dedicated PvP mode. But in all my time playing the game - tens of hours of time - it never managed to gather the four players required to kick things off. I get the impression the developers were so terrified Fallout 76 PvP could riddle the game with griefing, they went too far when setting the rules of engagement. What we have as a result is an odd dueling system. There's nothing interesting about it, and so it's understandable hardly anyone does it."
It's in that context that Bethesda has revealed this new upcoming mode. Here's the official word:
"We're also hard at work on a new mode where you can work together, or not, without PvP restrictions. We're already having fun playing it at the office and we're hopeful to roll it out to all of you sometime in the first quarter of the year."
Meanwhile, Bethesda said it'll start explaining why it's making the changes it is to Fallout 76, rather than simply outlining the changes in patch notes.
"We understand that sometimes the patch notes themselves aren't enough, and you want to know why we're making certain balance changes or adjustment," Bethesda said. "Beginning in 2019, patch notes will include some brief thoughts from our developers that hopefully gives the community more insight into the changes we're making and why."
The game's next patch is due out mid-January and contains a number of fixes, including a fix for the Lever-Action Rifle reload animation, some perk cards, and "we're dealing some crowd control at the Whitespring by implementing a fix for the robots duplicating on the resort grounds".
Fallout 76 suffered a well-documented disastrous launch, but Bethesda is sticking with it and has vowed to continue to update the game throughout 2019. The developer has promised new quests, new events, a faction-based PvP system and, crucially, new vaults opening.