Fallout 76 players can now download the Fallout Classic Collection on PC for free
Big patch due out next week.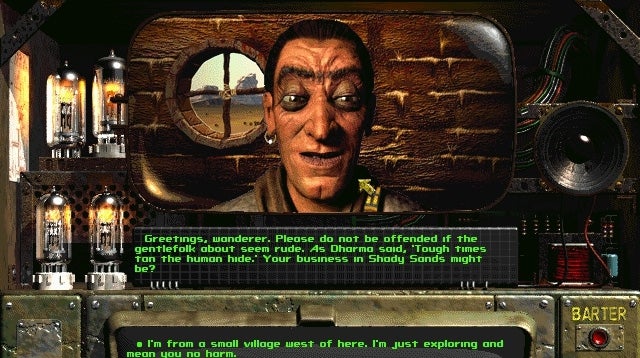 The Fallout Classic Collection is now free to download for those who played Fallout 76 in 2018.
As previously announced, anyone who logged into the full release of Fallout 76 on any platform in 2018 can get the Fallout Classic Collection on PC for free.
To get it, you have to download and run the Bethesda Launcher for PC, sign in to your Bethesda.net account and install the Fallout Classic Collection titles from the Games menu.
The Fallout Classic Collection includes Fallout 1, 2 and Tactics. These are old-school isometric-RPG classics, and still perfectly playable today.
Meanwhile, Bethesda said a big patch for Fallout 76, which includes more than 150 fixes, comes out on PC today and on consoles early next week. Patch notes are expected to go live 2pm UK time, but we do know the patch addresses issues with several challenges and quests, includes fixes to a number of perks and weapons and tackles various exploits.
Another patch is due at the end of January, Bethesda added, which will continue to add fixes for issues relating to the number of plans vendors have available, a few legendary mods and perks.