Ex-Civ 5 designer delays At the Gates to 2015
"At the end of the day what we all want is a great game."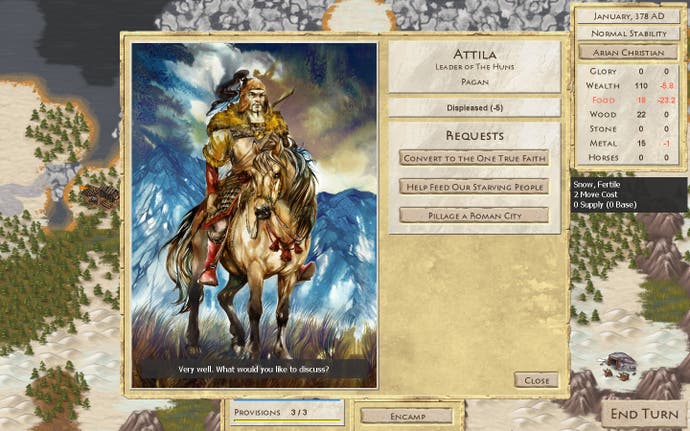 Civilization 5 designer Jon Shafer has delayed his latest 4X turn-based strategy game At the Gates to 2015.
The crowd-funded strategy title had been due for release in the middle of 2014, but in an update on At the Gates' Kickstarter page, Shafer said if it had released then it would have been just a "good" game.
"In the first few months of 2014 we'll open the game up to beta testing and shift over to 'tweak and polish' mode - where we'll remain for a loooong time," he indicated.
"I've noted in both the original Kickstarter pitch and subsequent updates that the goal with AtG is not just to make a strategy game that not only breaks new ground but also one that is polished at release.
"This recipe calls for one key ingredient which has no substitute: time.
"AtG could be released as originally planned in mid-2014 as a 'good' game. But would it be one of the best strategy games ever? Probably not. As such, I've made the decision to push back AtG's release until 2015."
Shafer admitted the news was disappointing, but stressed the delay will benefit everybody.
"At the end of the day what we all want is a great game, and our team is willing to stick with AtG as long as it takes to get there," he said.
"This kind of flexibility is only possible because our funding comes from your generosity, and while painful in the short term it will no doubt pay off over the long term. I think I speak for everyone in saying that what we want is an amazing game, even if it means a longer wait.
"Thanks again for your support and patience."
Eurogamer's Christian Donlan took a look at At the Gates for a preview published in September.