Eve Online ditching bi-annual expansions, Kronos announced
UPDATE: Kronos released.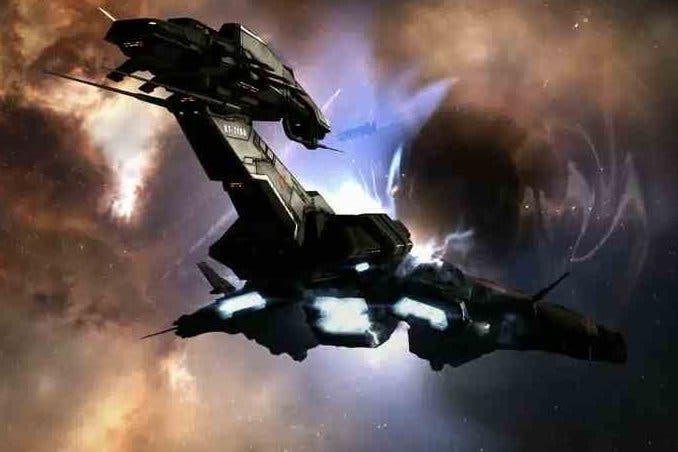 UPDATE 1.30PM BST 04/06: Kronos has been released. A full run-down of content in the expansion can be found on the Eve Online website.
The next update, Crius, will now be released 22nd July and not 19th August as originally announced. Crius will also include the significant changes to Eve's industry that were supposed to be in Kronos.
UPDATE 8PM GMT 02/05: CCP gave each of the 10 expansions a name and also dated them.
Kronos - 3rd June
Crius - 19th August
Hyperion - 23rd September
Oceanus - 4th November
Phoebe - 9th December
Rhea - 20th January 2015
Tethys - 7th February
Theia - 17th March
Themis - 4th April
CCP gave much more information on Kronos, which will be a big update by virtue of it originally being intended as an old-style expansion. Kronos overhauls Eve's industry in a big way, to the tune of 10,000 lines of code being rewritten. Pirate factions are getting an overhaul and there's one altogether new faction being introduced, Mordu's Legion. There's much much more and it will be discussed in depth on Eve's website.
It's CCP strengthening the core of Eve Online before moving onto some of the showier content that propels the mega-wars we read about. Crucially, new lead game designer CCP Scapia asserted that every structure in Eve, every asset, should be able to be blown up by you, the player.
CCP CEO Hilmar Veigar Pétursson closed by having the audience chant "destroy, destroy, destroy".
ORIGINAL STORY 6.30PM BST: Eve Online won't have two expansions a year any more, developer CCP has announced. Instead it will have 10 smaller releases a year.
It sounds like the first of these will be Kronos, the details of which are being revealed at FanFest right now (I'll update the story when I can).
There are new ships coming, a new faction and they're evolving the ship painting experiment that they tested earlier this year. There's going to be a new, New Eden store in the game, too.
Doing more updates means bigger features have looser deadlines, allowing them more time if needed. It also means smaller features needn't wait weeks or months to deploy.