Eurogamer.net Podcast #85
Bertie hosts! Other stuff!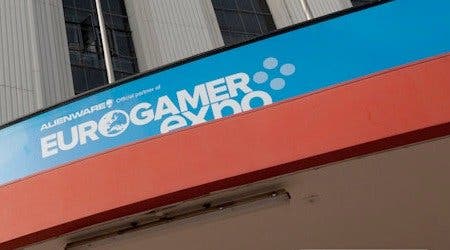 Hello you! And welcome to this week's very special Eurogamer.net podcast. Why is it so special? Because none other than Bertie Robert Bertie Purchese Bertie - that's me - was called upon to be a very last minute host. Yes Tom Bramwell, the usual voice, couldn't make it. And let's hope he repeats that. Whether or not I keep my job or indeed, am asked to host a podcast again, depends largely upon you.
I'm joined this week by the very urgent Wesley Yin-Poole, whose skin resembles a newspaper, and by John Bedford, who does something here. You will know Bedford best for his magnificent MMO coverage.
We three sound off this week about the Eurogamer Expo 2011. Were you there? If not then why not? Rectify your error by coming next year - dates are already confirmed (27th to 30th September 2012). But who did we meet at the Expo behind closed doors? Oh the BioWare doctor bosses you say? What are they like in real life?
I did of course have the pleasure - and it was a pleasure - of meeting many of you at a very special reader party on Saturday night. What a very lovely bunch you are, and thank you for not punching me and screaming "Camaros idiot!".
One huge story to break this weekend was BioWare announcing - at the Eurogamer Expo 2011 no less - the Star Wars: The Old Republic release date. The gigantic MMO will arrive shortly before Christmas and be, we now irrefutably know, a subscription MMO that costs the same as World of Warcraft a month. Oh goody, a head-to-head! But what does it all mean?
Closer at hand we find FIFA 12 on our doorsteps, the annual sports juggernaut. The score is even higher than last year, but my oh my how the game has changed. Has the Impact engine made FIFA better or worse? We, who've been lacing up at lunchtime, argue the toss.
That's the meat. Listen in for the drippings: Battlefield 3 beta, X-Men: Destiny, Guild Wars 2, John's bathing suit and more. And let us-slash-Tom know what you think. Shall we oust him or will you roast me?
Background reading!