Eurogamer.net Podcast #49
Mass Effect 3! Skyrim! SSX! Horse business.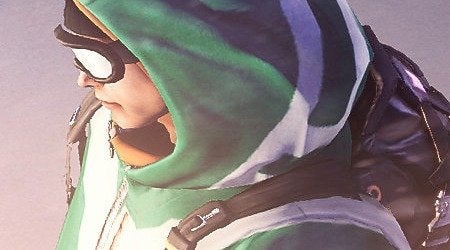 The X Factor may be over and Carlos Tevez may have thrown his last diamond-encrusted tantrum of the calendar year, but at least the Eurogamer.net Podcast hasn't given up on 2010 - we're back with another bundle of waffle, analysis and strange noises.
Stream the Eurogamer.net Podcast:
Of course we might as well not be, because host Tom Champion has man flu and is uncharacteristically lethargic as a result, while yours truly has just had an entire week off sick and Robert Purchese is a lunatic at the best of times, of which this is not one.
Not that that stops us raking over the exciting events of the past weekend, which saw numerous new games announced during the games industry's annual attempt to justify the massive retainers it pays CGI agencies - the VGAs.
New Uncharted! New Elder Scrolls! New Mass Effect! New SSX! It's more newness than even E3 arguably managed, supported by a cast of predictable but exciting sequels and weird stuff nobody expected (InSane) or asked for (Prototype 2).
We also discuss what we've been playing. For some reason I've been having a crack at Final Fantasy XIII, and Bert's been so busy with the likes of Bloodline Champions that he's enlisted his girlfriend and children to play games he hasn't got time for. There's also a non-update on Tom Champion's progress in The Sims 3.
Also, rather amazingly, I am running the London Marathon next year in aid of Leonard Cheshire Disability, so I talk a bit about that and why it would be amazing if you were able to spare a few quid to support them. Then we say "hyphen" a bit.
Background reading!
The Eurogamer.net Podcast is published each Tuesday at 3pm UK time! Join us next week for our 50th episode Christmas special!