Epic confirms that it's shutting down free-to-play MOBA Paragon this April
"We have failed you".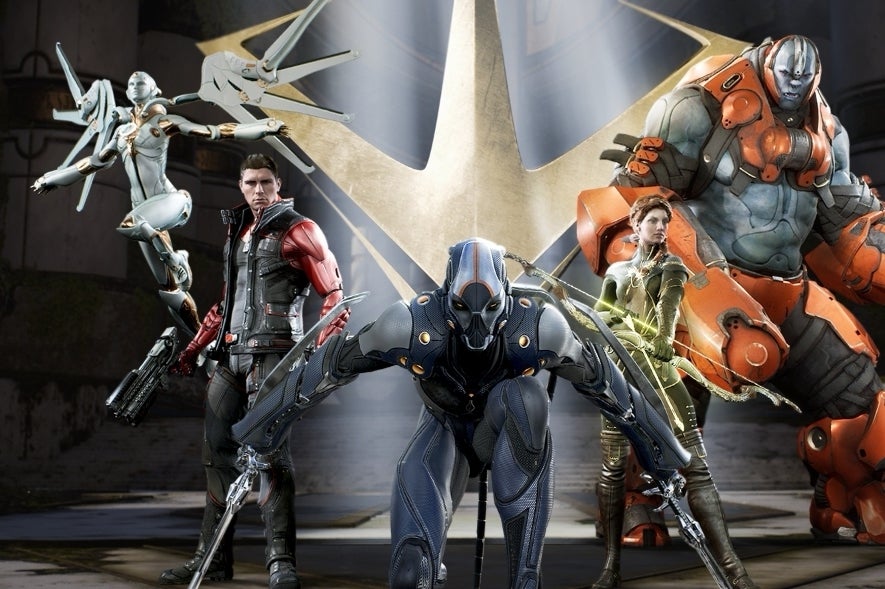 Epic Games has announced that it's pulling the plug on free-to-play MOBA Paragon, and that servers will go offline on April 26th.
The news comes barely a week after the developer's candid post to the Paragon forums, in which it cast doubt on the MOBA's future. At the time, it admitted that it was struggling to achieve "that magical combination of ingredients that make for a sustainable game", and revealed that key Paragon staff had already been moved to work on Fortnite.
"Over the next few weeks", it said, "we'll be figuring out if and how we can evolve Paragon to achieve growth and success". And now, just a week later, a decision has been made.
"It's with heavy hearts we've decided to close down Paragon", Epic said in a new statement, "After careful consideration, and many difficult internal debates, we feel there isn't a clear path for us to grow Paragon into a MOBA that retains enough players to be sustainable."
"We didn't execute well enough to deliver on the promise of Paragon", it continued, "We have failed you - despite the team's incredibly hard work - and we're sorry."
The developer is offering "a full refund to every Paragon player for every purchase on any platform". Those on PS4 should first create an Epic account then link it in-game. Once that's done, a refund can be requested on Epic's website. PC can use the refund link immediately.
Epic says that Paragon's servers will remain operational until April 26th, but warns that matchmaking times and quality will dwindle as the active player base decreases.
"Thank you for joining us on this journey," it concluded, "and for your dedication to Paragon."