Earth Defense Force 2025 announced for Xbox 360 and PS3 next year
EDF! EDF! EDF!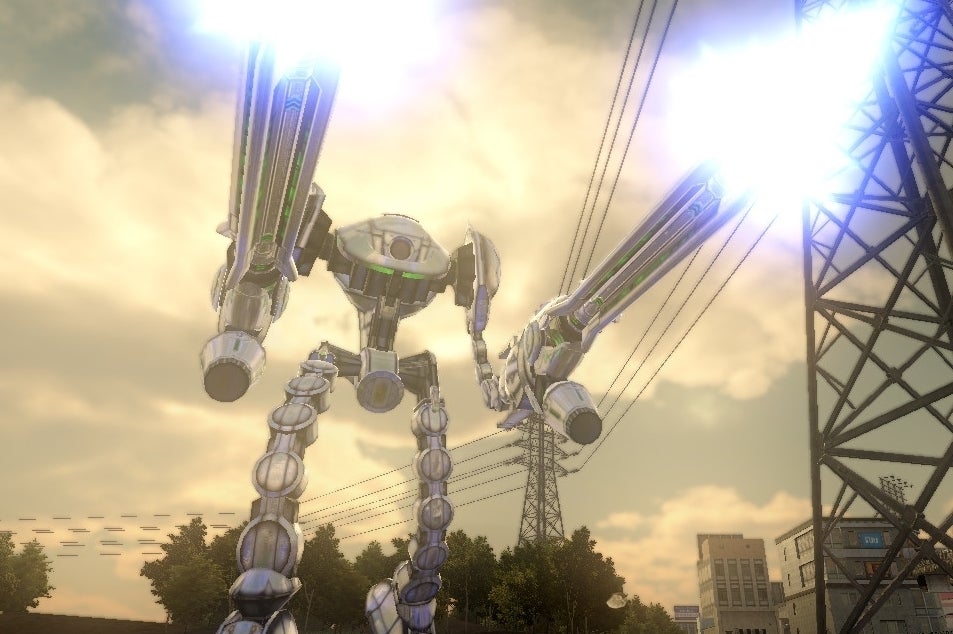 Earth Defense Forces 4 will see a western release after all as Earth Defense Force 2025, D3Publisher has announced.
Due next year on Xbox 360 and PS3, EDF 2025 is being developed by Sandlot, the creators of the series whose last entry in the bug-shooting franchise was the fantastic Earth Defense Force 2017. Since then Matt Hazard studio Vicious Cycle handled the sequel Earth Defense Force: Insect Armageddon.
As with the upcoming Vita-exclusive Earth Defense Force 2017 Portable, EDF 2025 will feature up to four-player co-op - a first for the series on a home console. And like Insect Armageddon before it, EDF 2025 will allow players to choose a character class at the off, though there's no mention of what these classes are just yet.
We've been fans of the series in the past with our old chum Kieron Gillen waxing flowery about all the stupid reasons people may not like EDF 2017, while Chris Donlan awarded Insect Armageddon an 8/10 in his review where he wrote, "if you're looking for a source of guilt-free insect murder over the next few weeks, this is the best show in town."
To see Earth Defense Force 2025 in action, check out the Japanese trailer of EDF4 below.