Earth Defense Force 2017 Portable confirmed for a western release
Includes four-player online multiplayer.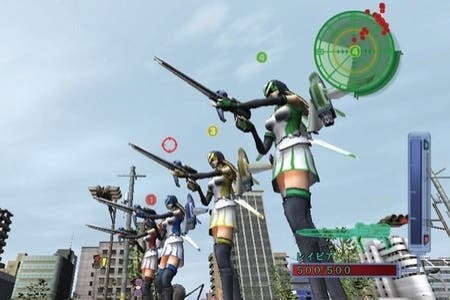 The Vita version of cult-classic bug massacring shooter Earth Defense Force 2017 is heading to the west at an unspecified point, publisher D3 announced on Facebook.
The headline dictates a North American release, but the publisher confirmed a European release as well in the comments.
The portable version of 2007's fan-favourite will add new features such as four-player online co-op and the ability to play as Pale Wing, a girl with a jetpack from the second game in the series Global Defense Force.
Our Kieron Gillen loved the s*** out of Earth Defense Force 2017 when it was released on Xbox 360 in the days of yore. He awarded it a 9/10 in his review and later said, "Even above Portal, the game I loved most this year" about it in our year-end roundup where it took the number twenty spot.