EA to appeal Dutch FIFA loot boxes ruling following €10m fine
Red card.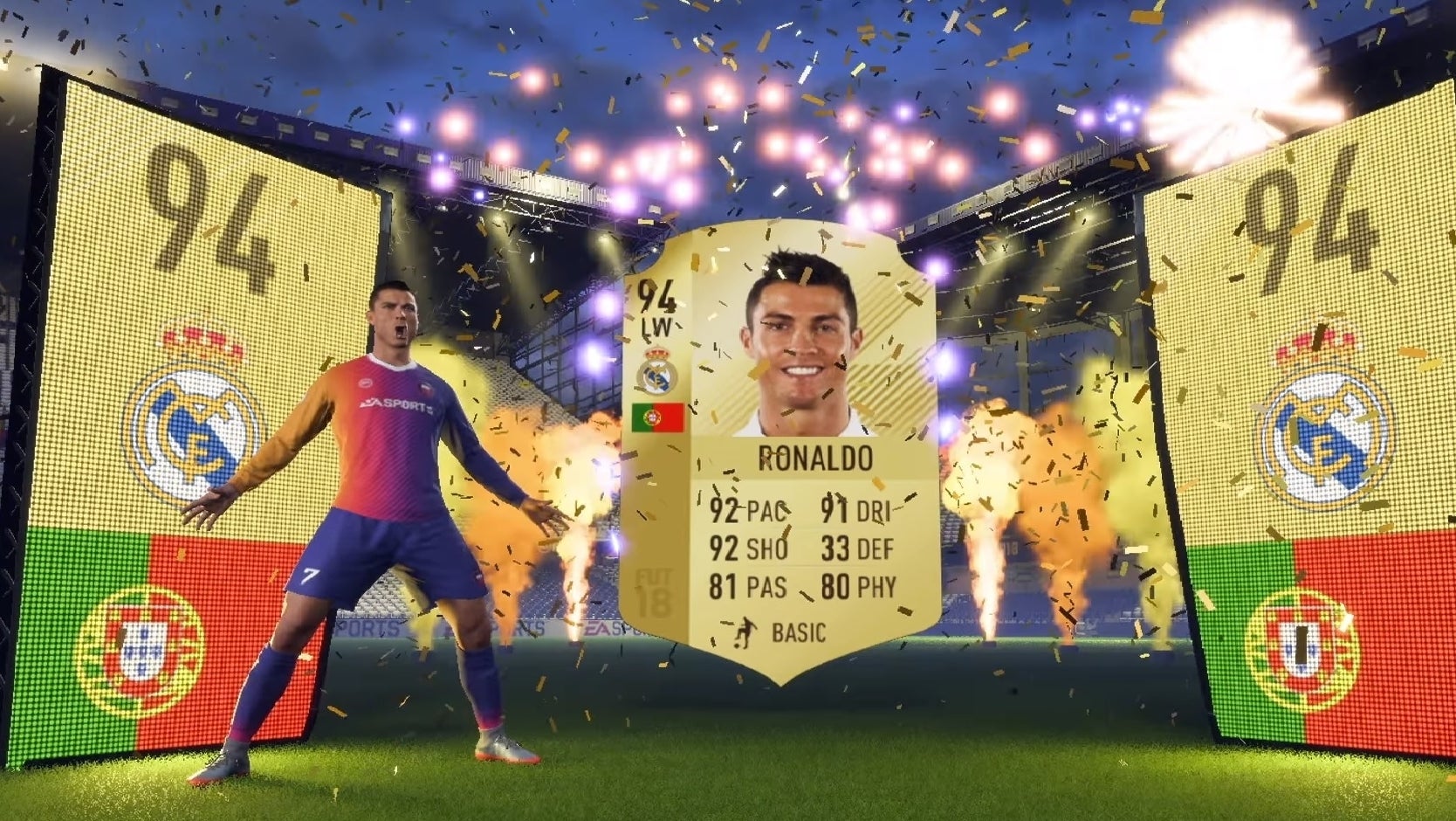 EA has said it will appeal a ruling from Dutch authorities over loot boxes in FIFA after it was fined up to €10m.
In a mid-October ruling, judges at the Court of The Hague authorised the Netherlands Gambling Authority (KSA)'s enforcement of the fine, first imposed in 2019, and published today.
EA has three weeks from the date of the order (15th October 2020) to change the way FIFA 19, FIFA 20 and FIFA 21 works in the country. So, in effect, it has one week to make a change to its most recent FIFA games. If it refuses to make a change, EA must pay €500,000 per week, up to a maximum penalty of €10m, in fines.
The Netherlands Gambling Authority declared loot boxes illegal because they are considered a game of chance, and therefore violate the country's Gambling Act. Under Dutch law, a game of chance that allows a prize or premium to be won can only be provided if a relevant licence has been granted.
FIFA lets players spend real-world money on Ultimate Team packs, which contain a random assortment of players for use online against other human opponents as well as against the computer. FIFA has been accused of being pay-to-win and for encouraging children to gamble because of this mechanic, which is highly lucrative for EA.
According to video game industry analyst Piers Harding-Rolls, the FIFA game franchise is a $2bn annual business for EA, with the majority of revenue coming from Ultimate Team sales.
Netherlands & Belgium clampdown on loot boxes in games has seen multiple games remove them in these markets. EA already stopped paid for FUT player packs in Belgium

Not ideal for EA. I estimate the FIFA game franchise is a $2bn annual business, a majority coming from FUT sales https://t.co/D4FYw16Cro

— Piers Harding-Rolls (@PiersHR) October 29, 2020
A study carried out by the KSA in 2018 found there may be a correlation between playing games that incorporate loot boxes and development of an addiction to gambling. Chairmen René Jansen said at the time: "The KSA believes it is crucial to shield vulnerable groups, such as minors, from exposure to gambling. For that reason, the KSA supports a strict separation between gaming and gambling. Gamers are often young and therefore particularly susceptible to developing an addiction. As such, gambling elements have no place in games."
The KSA said it called on companies in the gaming industry to adapt their games so they were no longer infringing the Gambling Act. "A number of companies heeded the KSA's call," it said. "However, Electronic Arts Inc. and Electronic Arts Swiss Sàrl did not."
In a statement issued to Eurogamer, EA repeated its claim that FIFA loot boxes do not violate gambling laws, and vowed to issue an appeal.
"Players all over the world have enjoyed FIFA and the FIFA Ultimate Team mode for many years and as such, we are disappointed by this decision and what it may mean for our Dutch community. We do not believe that our products and services violate gambling laws in any way. We are appealing this decision and we seek to avoid a situation impacting the ability of Dutch players to fully experience and enjoy FIFA Ultimate Team.
"Electronic Arts is deeply committed to positive play. We seek to bring choice, fairness, value and fun to all our players in all of our games. We remain open to discussions with the Netherlands Gambling Authority and other stakeholders to understand and explore solutions to address any concerns."
In January 2019, EA stopped selling FIFA Points in Belgium following government pressure over loot boxes.
In September 2018, the Belgian government, which had already declared loot boxes to be a form of gambling, launched a criminal investigation into EA after the publisher refused to modify FIFA's randomised card pack loot boxes in order to comply with the country's gambling laws.
Belgium's Gaming Commission determined loot boxes found in FIFA 18, Overwatch and Counter-Strike: Global Offensive were an "illegal game of chance", and thus subject to Belgian gambling laws.
Following the ruling, Blizzard, Valve and 2K Games all elected to disable loot boxes in their games in Belgium. EA, however, refused to budge until January 2019.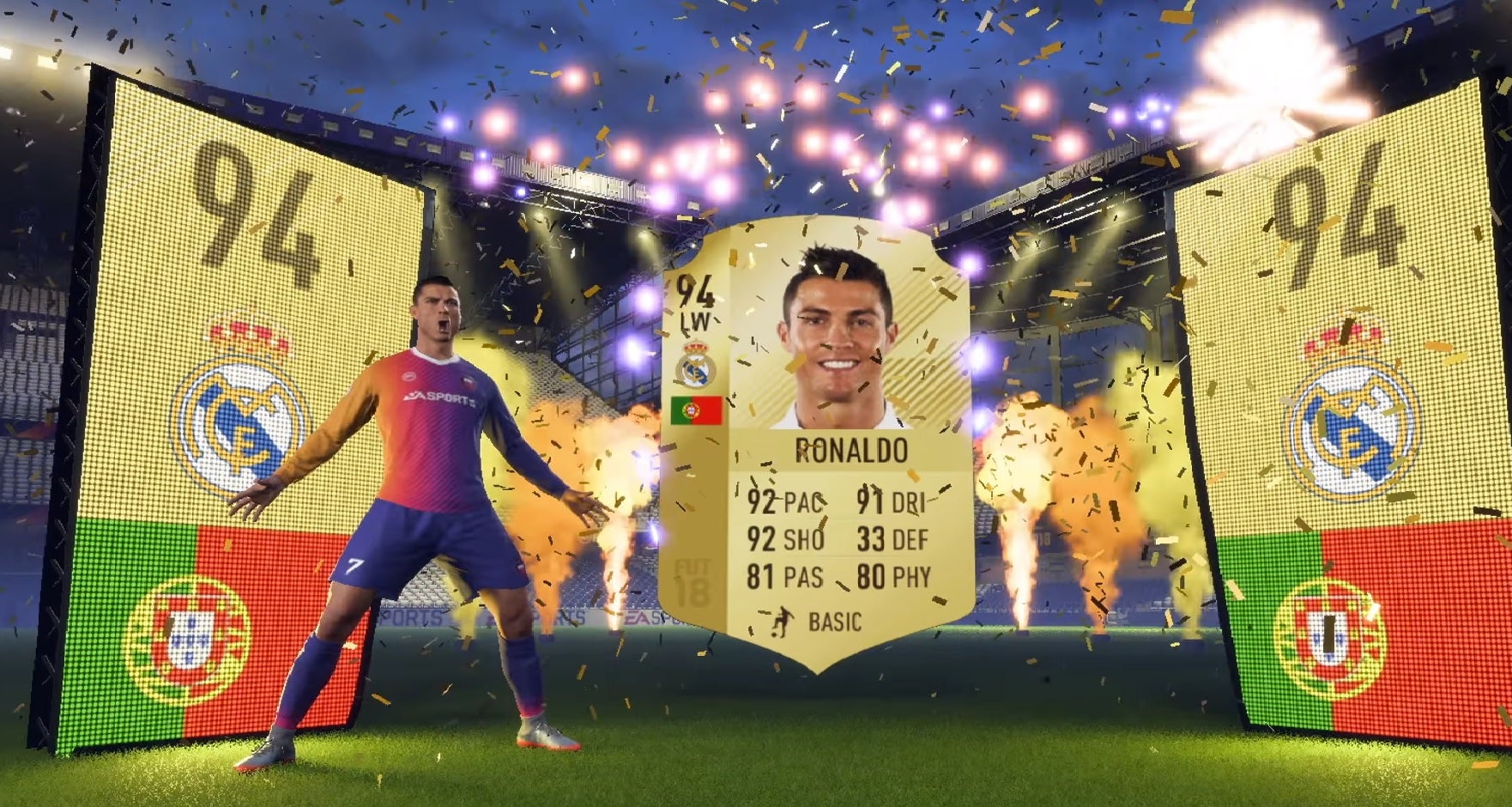 FIFA loot boxes are currently not considered a form of gambling in the UK, although the government is taking a close look at them in that context.
In 2018, EA came out strongly in saying it didn't believe loot boxes were a form of gambling. In April 2018 it said its games were "developed and implemented ethically and lawfully around the world" and it did not agree they could "be considered as any form of gambling". This, EA CEO Andrew Wilson said in May 2018, was because "players always receive a specified number of items in each pack" and because it doesn't "provide or authorise any way to cash out or sell items or virtual currency for real money".
However, as Eurogamer has reported, when it comes to FIFA, you can most definitely cash out.
For FIFA 19, EA added FUT card pack probabilities for the first time. This system tells you the percentage chance you have of obtaining a card of a certain quality from a pack (for some cards, the percentage chance is shockingly low). This was seen as an attempt to add transparency to Ultimate Team, which makes a billion dollars a year for EA.