UK government calls for evidence on loot boxes over concern they train children to gamble
Pack it in.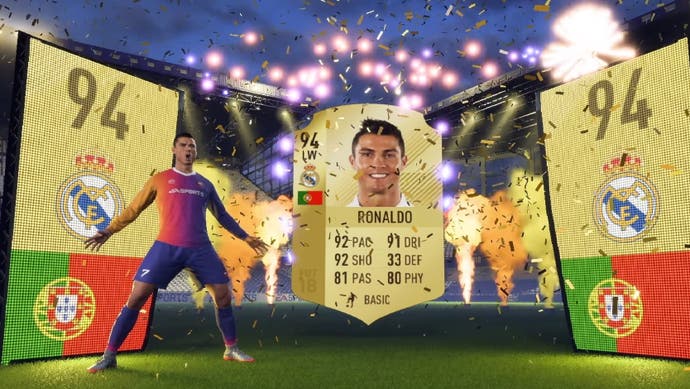 The UK government could classify loot boxes as gambling following an upcoming call for evidence, The Guardian reports.
The Department for Digital, Culture, Media and Sport is set to call for evidence over concern loot boxes are training children to gamble.
Currently in the UK, loot boxes are not considered gambling, which means they are not regulated by the Gambling Commission.
If the government were to classify loot boxes as gambling, it would force games that include them to carry an 18 age rating - or their developers to change the way they work so they could be sold to people under 18.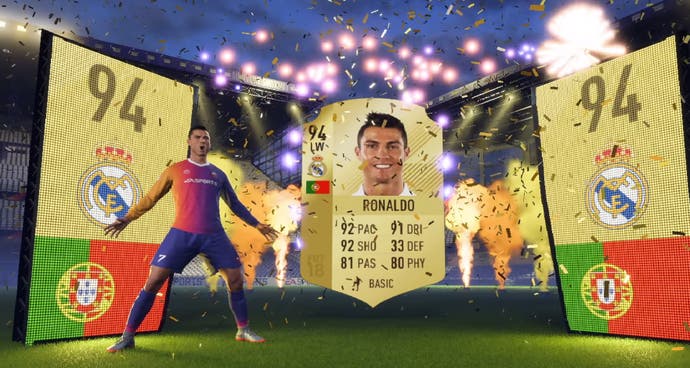 One game that could be impacted is FIFA, which as part of the lucrative Ultimate Team mode sells loot boxes in the form of card packs. Publisher EA generates billions of dollars from the sale of loot boxes in its Ultimate Team modes.
Loot boxes are already classified as gambling in some countries, such as Belgium. Back in January 2019, EA agreed to follow other games and specifically stop selling FIFA points, the game's virtual currency that is bought with real-world money and spent on packs, in the country. This means in Belgium, Ultimate Team packs can only be bought with a virtual currency earned in-game, and not bought with real-world money.
At the time, EA said: "We seek to bring choice, fairness, value and fun to our players in all our games. In addition to providing players options in how they play, we include pack probabilities in our games for the transparency players want to make informed content choices.
"While we are taking this action, we do not agree with Belgian authorities' interpretation of the law, and we will continue to seek more clarity on the matter as we go forward. The impact of this change to FIFA Ultimate Team in Belgium is not material to our financial performance."
The UK, however, is a major market for EA Sports, with Ultimate Team one of its most popular game modes. If EA Sports is forced to make a change to FIFA Ultimate Team in the UK, it may well be material to EA's financial performance.
The UK government is under increasing pressure to take a close look at loot boxes following various reports that suggested they be considered gambling. The DCMS select committee heard evidence last year from representatives of EA and Fortnite maker Epic - and it did not go well for those companies. (This was the meeting in which an EA rep said the company considers loot boxes to be "surprise mechanics".) In September 2019, the DCMS select committee recommended the government regulate loot boxes under the Gambling Act.
The Guardian notes any change to how loot boxes are regulated could feature in a broader overhaul of gambling legislation.