EA dev chief initially rejected World War 1 setting for Battlefield
"I said World War I, it's trench warfare, it can't be fun to play."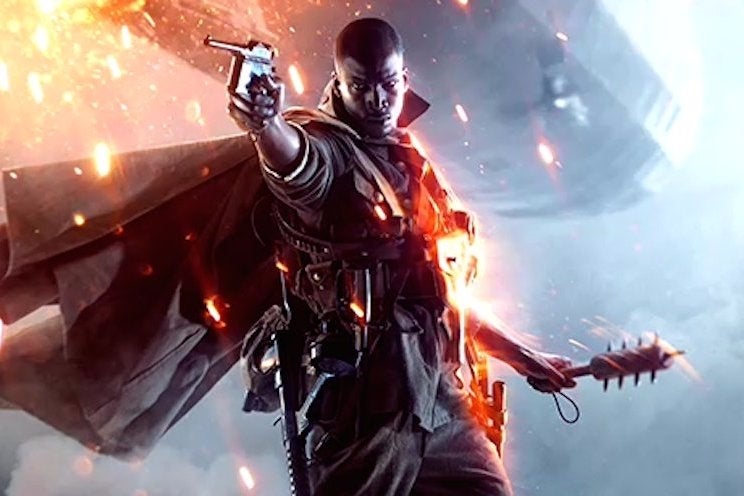 EA's development chief initially rejected the World War 1 setting for the next Battlefield because he thought it wouldn't be fun.
At EA's investor day, Patrick Söderlund, executive vice president of EA Studios, said when Battlefield developer DICE pitched him a World War 1 setting, he turned it down.
"It wasn't the most obvious choice," he said.
"If you look at what other partners in the industry are doing, they're going into sci-fi. We've had a lot of success in the modern military space. But we felt like there was a need for a change.
"When the team presented the idea to me of World War I, I absolutely rejected it.
"I said, World War I, it's trench warfare, it can't be fun to play."
DICE, Söderlund revealed, refused to accept this pitch rejection, and created a demo to show how the World War 1 setting would work.
"The team continued and persisted in the fact that this can be fun, and showed up with a very short demo that convinced me at least that this was the right path," Söderlund said.
In a Battlefield 1 interview with Eurogamer, Battlefield 1 producer Aleks Grondal said some within DICE had wanted to create a World War 1 game for a decade.
"We wanted to provide some really new gameplay opportunities," Grondal said.
"And we wanted to challenge ourselves. We had made a few games set in the modern era, quite a few in a row. We thought this setting had so much cool stuff in it, and it fit our needs.
"Also, it shouldn't be a secret that this is for some people in the studio an idea they wanted to do for at least 10 years."
Earlier this month EA announced Battlefield 1 and revealed its World War 1 setting in a trailer that's had over 31m views. Clearly, it's gone down well.
"The good news is whenever you take a creative risk and it works, you can get to substantial success," Söderlund said.
"What the internet is telling us with 31m views and the most seen trailer in the history of EA, is the World War 1 theme is resonating with players out there. We've done something that will be right for the franchise and right for EA."