EA cancels MOBA Dawngate
"We're not seeing the progress we'd hoped for."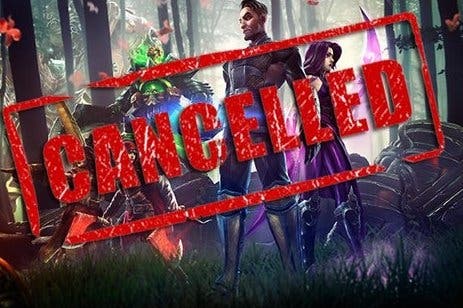 EA has cancelled Dawngate, the cartoony MOBA being made by Waystone Games under the BioWare label.
It's been in open beta since April - and in beta of some kind for 18 months - but progress wasn't matching expectations.
"Today, I have the unenviable task of announcing that we've decided to stop development of Dawngate," announced BioWare group general manager Matt Bromberg.
"Dawngate has been in beta for almost 18 months... And although the game has grown, we're not seeing the progress we'd hoped for. This isn't the outcome we wanted, but beta testing is about learning and improving, and ultimately, about making difficult decisions about how to proceed."
Dawngate was to be EA's first proper foray into MOBAs, the genre-du-jour spewing riches for Riot (League of Legends), Valve (Dota 2) and presumably soon Blizzard (Heroes of the Storm).
Dawngate looked like a mish-mash of those games, an 'I want a piece of that pie', although Bromberg defended the game as "truly a labour of love" in his post.
"We chose to enter a new genre for EA in MOBA, one that we knew going in was extremely competitive," he wrote. "We built a game in Dawngate that wasn't simply a clone of existing MOBAs, but one that truly pushed the genre forward in many ways.
"The game was truly a labour of love, and it shows."
For those who participated in the beta, full refunds on money spent will be offered.
Where developer Waystone Games goes from here (it being a studio built for Dawngate with members of Dead Space team Visceral) still needs to be addressed.