Lightning has a Lara Croft costume in the new Final Fantasy
Really.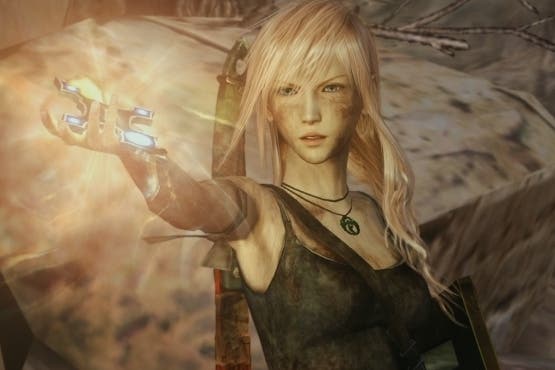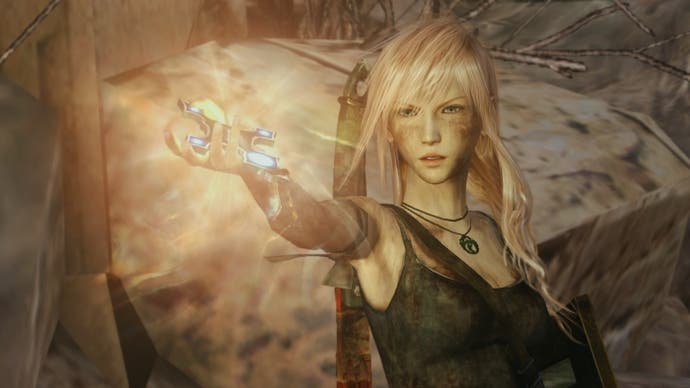 Final Fantasy and Tomb Raider - both games published by Square Enix. And so, now we have Lightning dressed up as Lara Croft.
In the video below we see Lightning Returns star Lightning dressed as Tomb Raider star Lara Croft, complete with a Survivor's Axe and Riot Shield. And muddy cheeks.
The DLC will be available at the launch of the game itself next week.
Other DLC costumes for Lightning include Aeris and Cloud from Final Fantasy 7.
Which Square Enix crossover next?