Dress as Link, get The Legend of Zelda: Skyward Sword free
Really.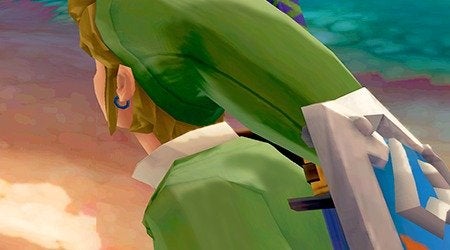 If you dress up as Link and are one of the first hundred waiting outside Game on Oxford Street, London on Friday, you'll get a free copy of The Legend of Zelda: Skyward Sword.
The offer goes live from 9am on 18th November. There is a how to dress up as Link tutorial on the internet, as expected. Make sure you get the ears right.
Game has set up a purpose built medieval forest glen at Game on Oxford Street and the Gamestation stores in Prospect Centre, Hull and Sauchiehall Street, Glasgow, for fans to play Skyward Sword.