Dreamfall Chapters emerges from rough patch better than ever
UPDATE: Book Four releases Thursday, 3rd December.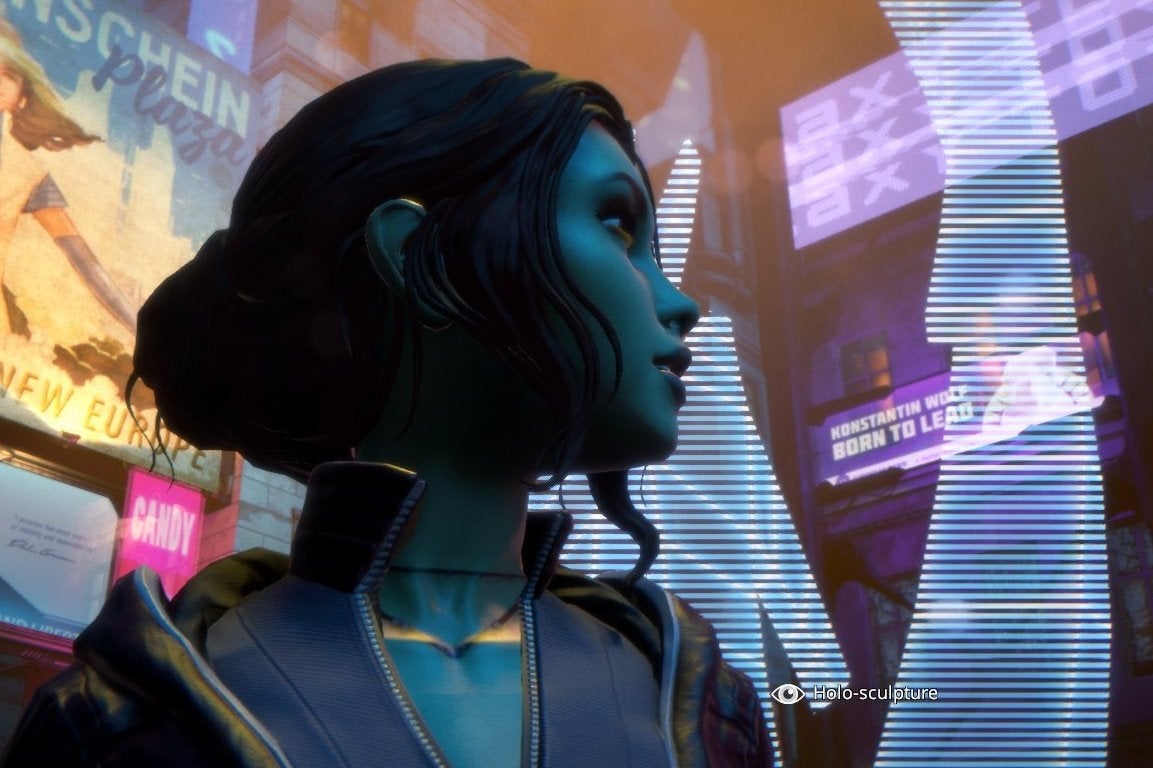 UPDATE 30TH NOVEMBER: Red Thread Games has announced that Book Four Revelations will be released this Thursday, 3rd December. The date came at the end of a new trailer, which shows this Unity 5-built episode in all its glory.
ORIGINAL STORY 26TH NOVEMBER: While we've been looking the other way, small Norwegian studio Red Thread Games has been having a rough time. It was to do with porting Dreamfall Chapters to new game engine Unity 5. All the early signs were encouraging and the logic was sound: Unity 5 is a more capable engine that will be supported for years. But the reality, to quote Red Thread leader Ragnar Tornquist, was like "a real-life survival RPG".
What should have taken a couple of people a couple of months ended up taking a handful of people four months, all working overtime to try and keep Book Four - the fourth instalment in the episodic adventure series - on track for 21st October release date at the same time. But they couldn't manage it. So in addition to fraught staff, the Unity 5 saga cost 10-person Red Thread thousands and thousands of dollars, both in terms of production costs as well as missed revenue from Book Four. "All things considered, the final price tag is probably in excess of $150,000," wrote Tornquist. "That's a painful amount of money for a small - and cash-strapped - studio like ours."
Tornquist discussed specific engine problems in his post, but suffice to say they were such that, "On some days, it was hard to get out of bed and find the will to keep moving forward. But we did. We did."
Now for the good news: it's done - a free Unity 5 update for Dreamfall Chapters has been released, so the game not only looks better but performs better. two galleries below show the Unity 5 version next to the older Unity 4 version.
The Unity 5 work also paves the way for future ports of the game, such as the announced PlayStation 4 version, which "had been hugely delayed by the lack of support and poor performance in Unity 4". "In order to get anywhere with the console version, we had to upgrade," said Tornquist, but added nothing about a timeline for Dreamfall Chapters getting to PS4.
What about Book Four: Revelations? It's built natively in Unity 5 and will use it to full effect - ie it will be a graphical showcase for the series - and it's "soon to be released". Dreamfall Chapters, the entire series, is currently a part of the Steam Thanksgiving sale and is half-price at £11.99. There are five episodes planned for the series in total.