Doom returns to Xbox Live Arcade
id classic yours for 400 Points.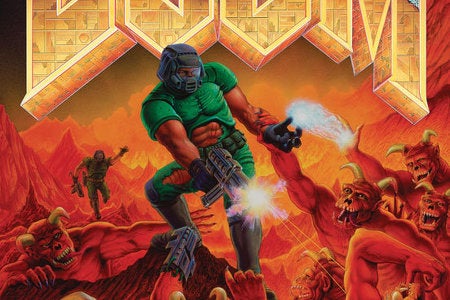 id Software's seminal FPS Doom returns to Xbox Live Arcade today, publisher Bethesda has announced.
The 1993 classic will set you back a mere 400 Points.
The game was originally made available on Microsoft's download service way back in 2006 but was pulled in October 2009 due to Activision's original publishing rights expiring. Happily, it seems like that's all been sorted out with control reverting to id's owner Bethesda.
It's a rather timely re-release - the game was the subject of a Eurogamer retrospective last weekend.
"The fingerprints (or perhaps the clawmarks) that it left still remain, permanent impressions left in not only our own gaming memories but also across the collective unconscious of modern videogaming," wrote Paul Dean.