Doom on Switch won't have SnapMap level editor
Multiplayer to be downloaded separately due to cartridge size limitations.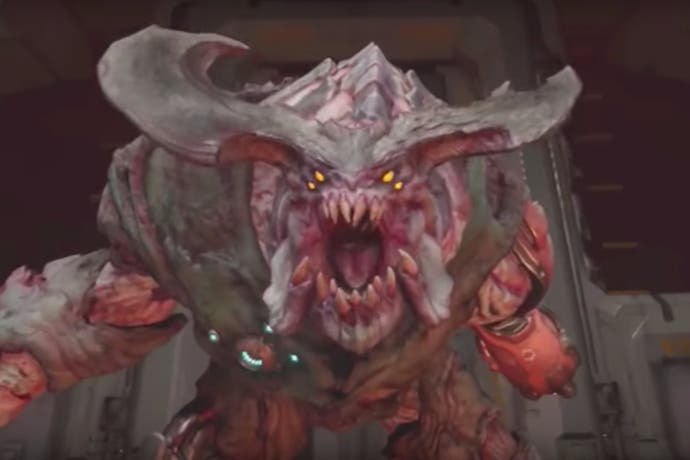 When Doom was announced for Switch earlier this week many were wondering what corners id Software would have to cut to make its stellar shooter run smoothly on Nintendo's hybrid console/handheld. And now we know.
According to Endgadget, a Bethesda rep confirmed that the Switch release won't include the SnapMap level editor that exists on the PS4, Xbox One and PC versions.
Furthermore, the game's multiplayer won't actually be included on the cartridge, due to storage restrictions. Instead, players who buy the physical release will still have to download the multiplayer separately, though it will be a free update.
If you buy the game digitally, it will all be included as one big download.
Separating the single-player from the multiplayer, at least on the physical version, makes sense given that the PS4 version of Doom has risen to a whopping 76.78GB, while the Switch itself only has 32GB of internal memory. Of course removing SnapMap and many graphics processing effects will significantly cut down on the game's file size.
Judging by the teaser trailer above, it's surprising how true to form Doom still looks when compared to its more bombastic console and PC brethren. We'll provide a more detailed analysis once more is revealed.