Doom on Nintendo Switch updated with motion controls
Wii approve.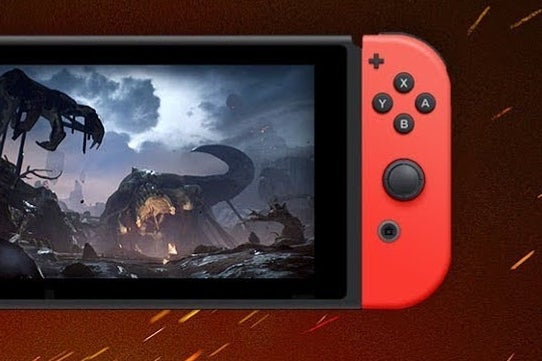 The Nintendo Switch edition of Doom now boasts gyro/motion controls.
Switch owners noted the patch (numbered version 1.1.1) downloading overnight. On booting the game, they discovered motion controls were now an option.
It's a feature fans have asked for - and Bethesda has quietly decided to implement.
You can invert motion controls and adjust sensitivity from the game's controller menu. Here's footage of motion controls in action:
The response from fans so far has been positive - both in how the controls feel and the fact they were added post-release.
"Gyro feels pretty good, especially for a player that's put in several hundred hours between both Splatoon games," ResetEra user Jahranimo wrote.
"I know this is FPS vs TPS but for those that are comfortable with that will probably be instantly sold on how it feels here. I'm still pretty shocked this got added in."