Doom Eternal hits Nintendo Switch next week
Digital download only.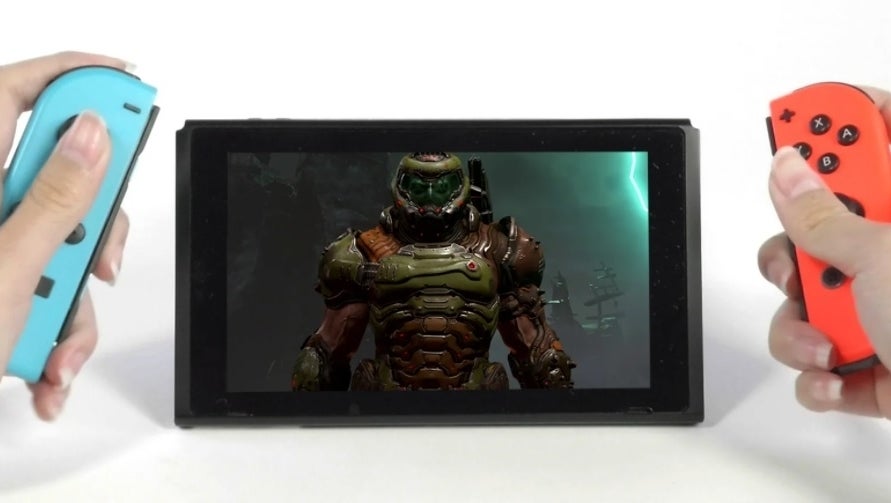 Doom Eternal hits Nintendo Switch on 8th December, Bethesda has announced.
It's a digital download-only release. There is no physical disc version.
The Switch port of id Software's first-person shooter was handled by Panic Button, the studio behind the Switch versions of 2016's Doom, Wolfenstein 2: The New Colossus, and Wolfenstein: Youngblood.
Here's the trailer:
Doom Eternal on Switch has motion aiming, a control option that makes use of the Joy-Con gyroscope. You can use motion aiming in conjunction with traditional aiming via the analog stick.
The Switch version has the campaign, as you'd expect, as well as Battlemode, the 2v1 online mode. Here, a fully-armed Doom slayer faces off against two player-controlled demons in a best-of-five round match.
Edwin reviewed the PlayStation 4 version of Doom Eternal for Eurogamer, calling it "an even faster and bloodier but slightly wayward follow-up to a thunderous shooter reboot".