Doom beta for PC, PS4 and Xbox One only
Still no word when it begins, though.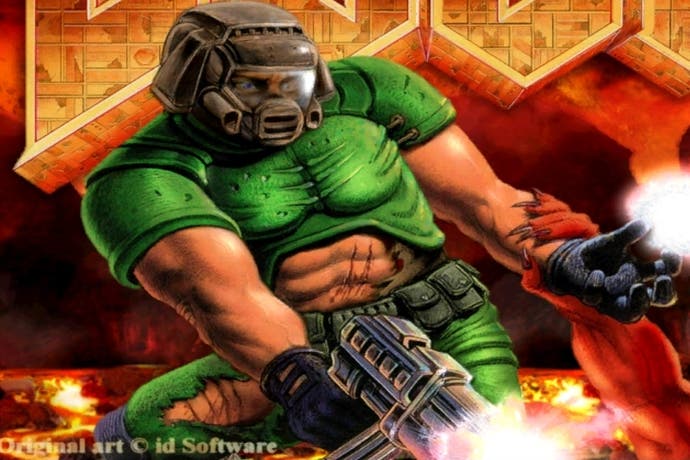 The Doom beta will be available for PC, PlayStation 4 and Xbox One only, Bethesda has confirmed in an updated FAQ.
Currently the only way to get in on the beta is to pre-order upcoming shooter Wolfenstein: The New Order, which is available on PC, PlayStation 3, PS4, Xbox 360 and Xbox One.
So, if you pre-order on PS3 you get access to the PS4 Doom beta, Bethesda said. If you pre-order the Xbox 360 version you get in on the Xbox One beta. As you'd expect the PC version of Wolfenstein links with the PC version of the Doom beta.
The way it works is a key code will be included on an insert in your boxed copy of Wolfenstein when it's released on 20th May. When you redeem it you will be registered for the Doom beta.
But what if you pre-order Wolfenstein digitally?
"We are working with Steam, Microsoft, and Sony to help ensure that persons pre-ordering digitally from Steam, Microsoft and Sony will receive access to the Doom beta," Bethesda said.
"Other digital retailers' processes and/or participation may vary. We suggest contacting your preferred retailer directly for additional information."
It's worth noting that you need an Xbox Live Gold membership to play the Xbox One Doom beta, but you do not need a PlayStation Plus membership for the PS4 beta.
There's still no word on when the Doom beta will begin or how long it will last.
Will there be an open beta?
"Timing and availability of future beta programs for Doom is to be determined," Bethesda said.
"The only current way to ensure an invitation is through pre-ordering Wolfenstein: The New Order. We will be providing more information on additional beta tests, if any, at a later time."