Doctor Who VR game The Edge of Time gets November release date
Out on PSVR, Oculus, and Vive.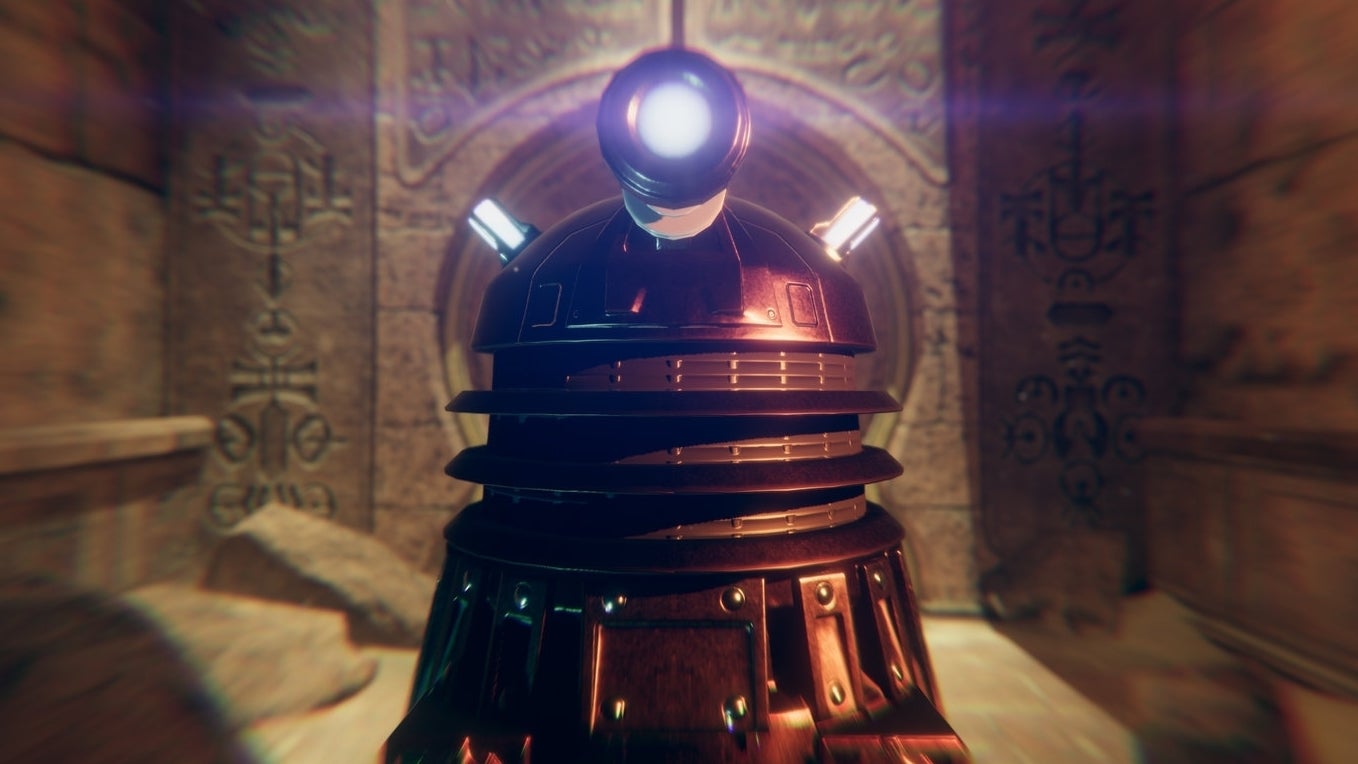 Doctor Who: The Edge of Time, developer Maze Theory's "cinematic, feature-length" VR game, now has a release date. It'll be vworping onto PSVR, Oculus, and Vive on 12th November.
The Edge of Time Maze is a puzzle-y traversal affair in which players must help the Doctor (as played by Jodie Whittaker) "defeat a powerful force that threatens to destroy the fabric of reality". The time-and-space-spanning story is entirely new, but, as you'd expect, there are plenty of nods to the TV series' 50-year legacy along the way, including appearances by the Daleks and Weeping Angels, and familiar locations, such as the Cole Hill junkyard.
Maze Theory offered a decent look at The Edge of Time's sonic-screwdriver-wielding gameplay in an extended trailer last month, and Eurogamer's Ian Higton was also given the opportunity to step into the TARDIS for a stroll through one of the game's five levels. Here he is in a spooky forest, wishing he had a virtual reality sofa to hide behind:
Series fans, Ian reckoned, should enjoy their adventures with the Doctor, thanks to Maze Theory's authentic recreation of the Who universe. But for those without a love of the source material, "the short levels and basic puzzling elements do feel rather underwhelming and while there's some nice attention to detail in the graphics, none of it is particularly mind blowing, especially when it comes to the muted colour palette."