Dishonored: Game of the Year Edition announced
Full game and all the DLC for £30.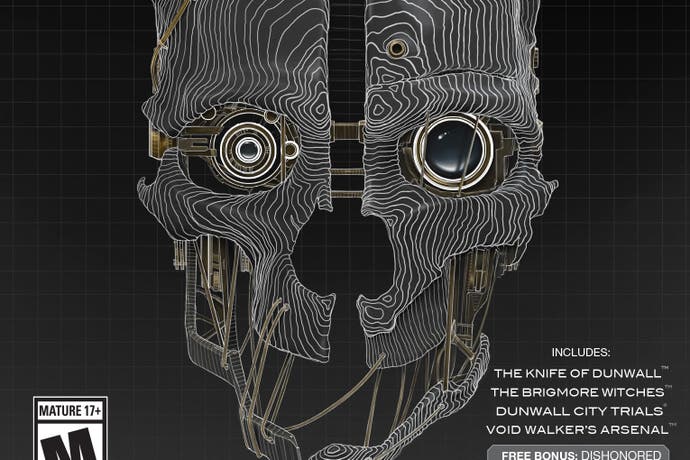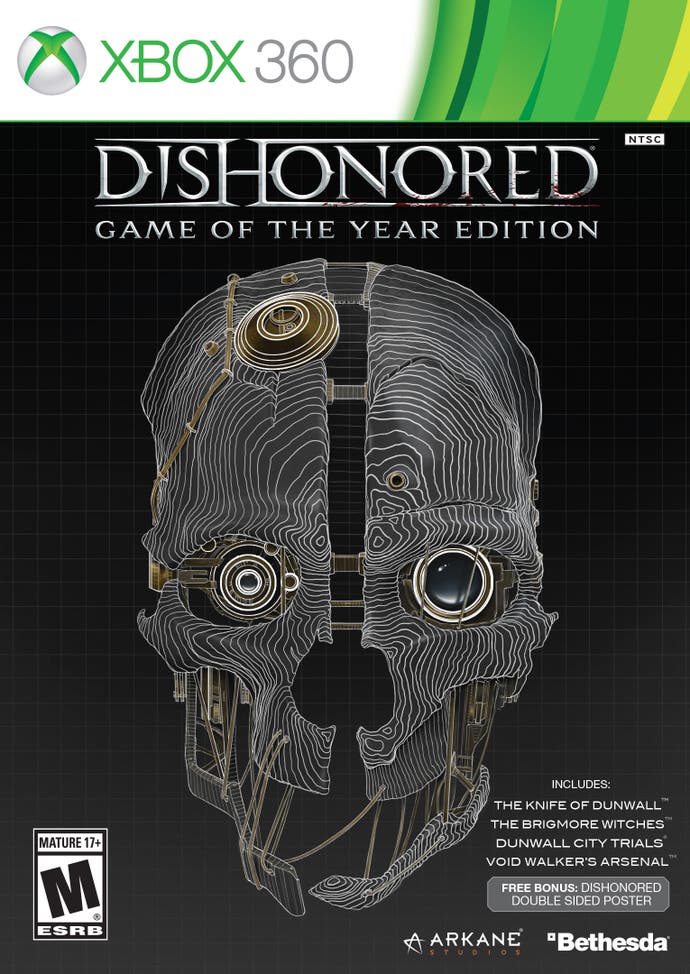 Bethesda has announced the Dishonored: Game of the Year Edition. It includes the full game as well as all of its add-on content: Dunwall City Trials, The Knife of Dunwall, The Brigmore Witches and Void Walker's Arsenal.
It's out in Europe on 11th October, and in North America on 8th October. Pricing is as follows: Europe for €39.99 / £29.99 / $69.95 AUD on Xbox 360 and PlayStation 3, €29.99 / £24.99 / $49.95 AUD on PC.
Dishonored, developed by Arkane Studios, launched in October 2012 and was a critical and commercial success. The French arm of the developer is thought to be making a sequel.
Dishonored was one of titles featured in Eurogamer's Games of 2012 series. "Dishonored wasn't my favourite game this year, then, and I'm not sure it was the best, either, but I think it might have been the one I found most interesting," wrote Tom Bramwell.