Disgaea D2: A Brighter Darkness dated this September in Europe
While North America must wait until October.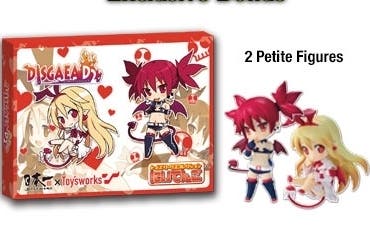 Disgaea D2: A Brighter Darkness, the latest in Nippon Ichi's cult-favourite tactics series, has been dated for a 27th September release in Europe on PS3, publisher NIS America has announced.
North America, however, must wait until 8th October, where it will retail at $49.99.
Celebrating the series' 10th anniversary, this latest installment will bring back the first Disgaea's cast with Laharl, Etna, and Flonne. This sequel will feature an enhanced character creation system with more customisation options, a new "Item World" battleground, and a new Master/Pupil system where characters' bonuses are tied to each others' performance.
There's also an $85 Limited Edition on NIS America's official storefront that comes with: a full-colour hardcover art book, two-disc soundtrack, fancy "collector's box," five "collector art cards," and figurines of Etna and Flonne. Given its 8th October release, this Limited Edition appears to only be applicable to North America.