The rugged 1TB SanDisk Extreme portable SSD is down to just £100 in the Amazon Black Friday sale
One of the fastest external SSDs at a great price.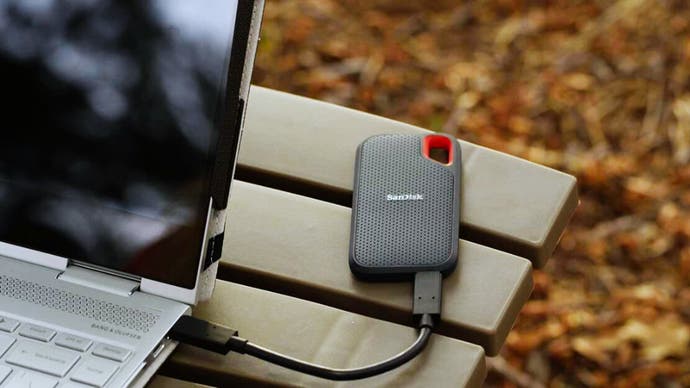 If you're looking for an external drive to offload your games from your console or to transfer a lot of data quickly between computers, the SanDisk Extreme is a sensible choice. This high speed portable SSD provides incredible transfer speeds and is currently available at a great price for Black Friday.
The SanDisk Extreme is a high speed portable SSD, capable of incredibly fast transfer speeds in the range of up to 1050MB/s, making it one of the fastest external drives you can buy today. The 1TB version of this drive is now selling for just £100 on Amazon UK and it's the same price at Western Digital. In the US, you can pick one up for $120 at Amazon US.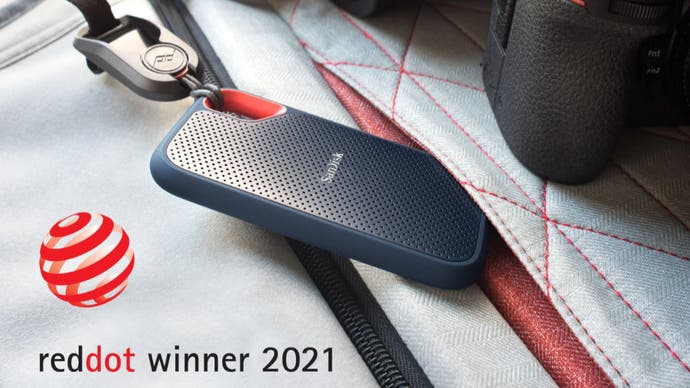 The SanDisk Extreme features a rugged exterior with a durable outer shell that can handle rough usage. The drive is also IP55-rated, which means it is protected against dust and water. This makes it ideal for those who carry their portable drive around with them in their bag and don't want to worry about damage due to being tossed around or being in the rain.
The high transfer speed makes it a good companion for a console. While none of the previous generation console games can fully utilize the speed of an SSD, you can still get notable improvements in load times. You can also just use the drive to offload games you aren't playing so you have more space on the console for the stuff you want, and the high transfer speeds should make that task quick and painless.
If you are someone who is a professional videographer and have one of the modern cameras that can record directly to a USB device, the SanDisk Extreme can be a great companion. It is small and light enough to just dangle from the side of your camera and can directly capture data from your camera, including high bitrate or high frame rate content, thanks to its ample bandwidth. And when you're done, simply plug the drive to a PC to start editing directly off the disk.
If you want to check out even more great SSD deals, check out our Black Friday SSD deals guide. We've also rounded up all the best Black Friday PC deals including SSD and hard drive deals, gaming keyboards and mice, and much more. And follow us @dealsfoundry for more deals with instant notifications.