Grab a massive 1TB Lexar Play Micro SD card for £30 off - just £86.90
Great for Switch, Steam Deck, ROG Ally, and a whole lot more.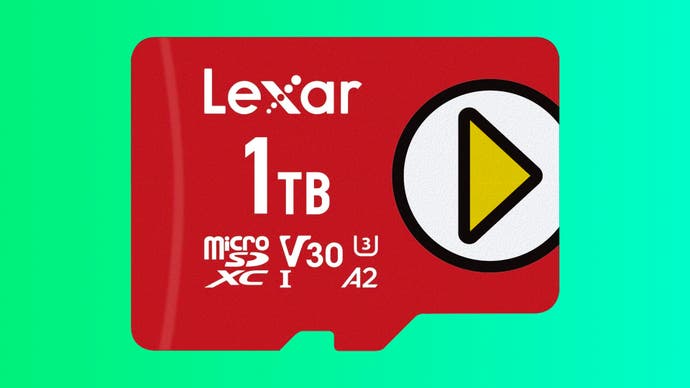 1TB memory cards used to be the stuff of fantasy, then they were real but expensive - think £200+! - and now they're starting to become properly affordable. Case in point is this deal on the Lexar Play 1TB Micro SD card, which after a £30 price drop is now just £86.90 at Amazon UK.
The price offered here works out to a cost of 8.7p per GB, which is ridiculously good value for a Micro SD card, not least one we've rated as one of the best Micro SD cards for the Steam Deck in the past.
In terms of speed, this Lexar card carries with it an A2 rating. This means you should be able to play games off it directly with pretty solid performance. The requirements needed for a card to garner an A2 rating are a sustained sequential write speed of 10MB/s, as well as 2K IOPS random writes and 4K IOPS random reads. For reference, this specific Lexar card is rated for up to 150MB/s sequential reads. This makes it an especially snappy choice for use in a Steam Deck, Nintendo Switch, Asus ROG Ally, or all manner of other devices, such as for action cameras recording at 4K/60fps, or in drones, too.
The fact also remains that you're getting 1TB of space is also pretty damn generous. It means you'll certainly be able to fit an awful lot of games on this Lexar card, as well as a lot of other files, too, if you're using it for more general use, between a range of devices. I've actually been using a 1TB card in my Nintendo Switch, and it's especially handy, even if only for the point of peace of mind, to have such a large capacity.
So if you're in the market for a giant memory card for your Switch, Steam Deck, phone, tablet, drone, camera and everything in between, then do consider this deal on the 1TB Lexar Play.