Grab Logitech gaming gear at the best prices since Black Friday
Amazon UK's Daily Deal includes discounted mice, headsets, keyboards and racing wheels.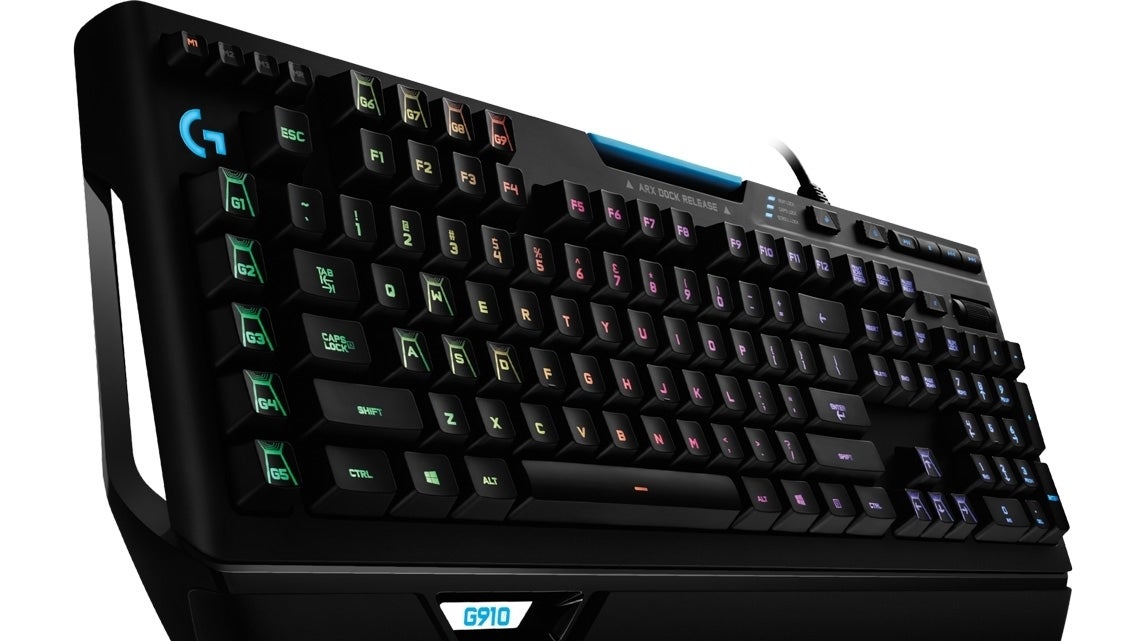 Amazon's deal of the day includes a selection of discounted Logitech gaming and office peripherals, making it a nice opportunity to upgrade your setup if you're in the UK. There are mice, headsets, keyboards and racing wheels on offer, with some products at their cheapest prices since Black Friday last year. We've also found a second sale with some non-gaming items as well, including one of our favourite wireless mice. Here are the best deals we've found thus far.
Let's cover mice first. The standout non-gaming option is the Logitech MX Master, a stylish wireless mouse which debuted at £80 but has been discounted to £47 in this sale. That's about the cheapest we've seen it since Black Friday, although it did go on sale briefly last week for a similar amount. The MX Master has lovely scroll wheel that switches between clicky at low speeds and smooth at high speeds, a Darkfield sensor works on glass and other tricky surfaces and forty days of battery life from a single charge.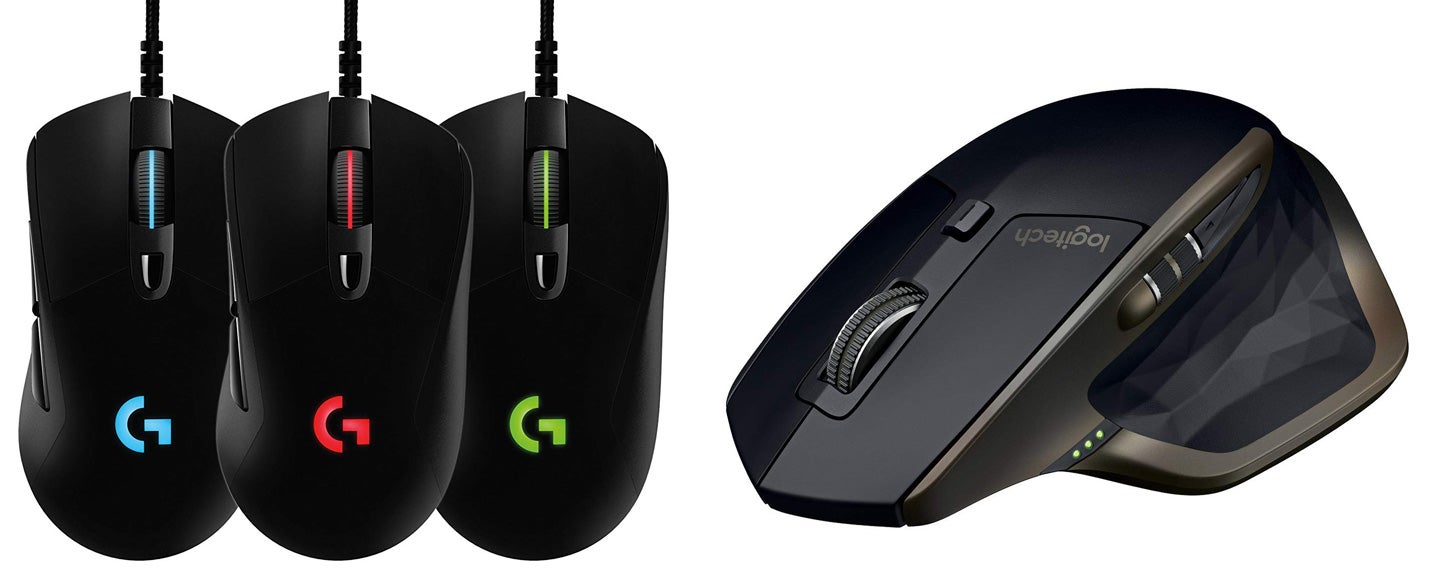 On the gaming side of things, we really like the Logitech G403, a wired gaming mouse with a comfortable shape and a reliable no-accel optical sensor. This mouse normally retails for £60, but it's £35 for today - the cheapest we've ever seen this mouse. The wireless G703 is also available at a significant discount, going for £60 down from £100. This mouse's Lightspeed wireless connection is faster than wired mice, making it a really nice choice. The Logitech G203, G402 and G900 gaming mice have also been reduced by a good margin.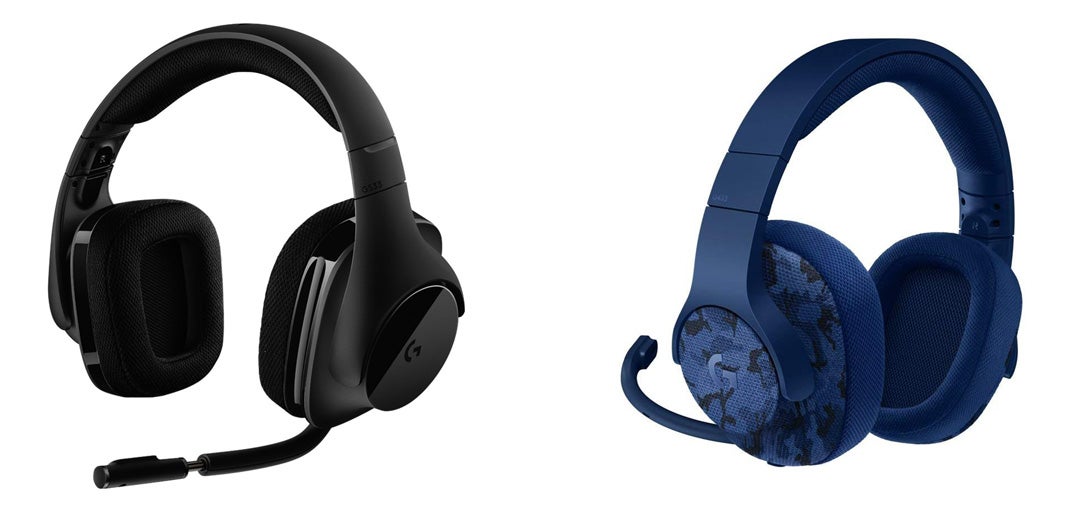 Headsets next, and there are plenty on offer. The G433 and G433 Camo are good surround sound gaming headsets for the money, especially as they've been reduced significantly from their £110 RRP. The plain G433 is down to £54, while the funky G433 Camo is slightly dearer at £60. The best deal available is on the wireless Logitech G553, which has been reduced from £140 to just £84. I've used this headset for months and rate it pretty highly, so a reduction of more than £50 makes this an outstanding deal - even if it was technically a few pounds cheaper during Black Friday.
We've spotted a few other discounted headsets worth mentioning too: the high-end Logitech G933 Artemis Spectrum wireless has been discounted to £106 from £170, the popular Logitech G430 is at £40 from £70 and the budget Logitech G231 has been reduced from £50 to £31.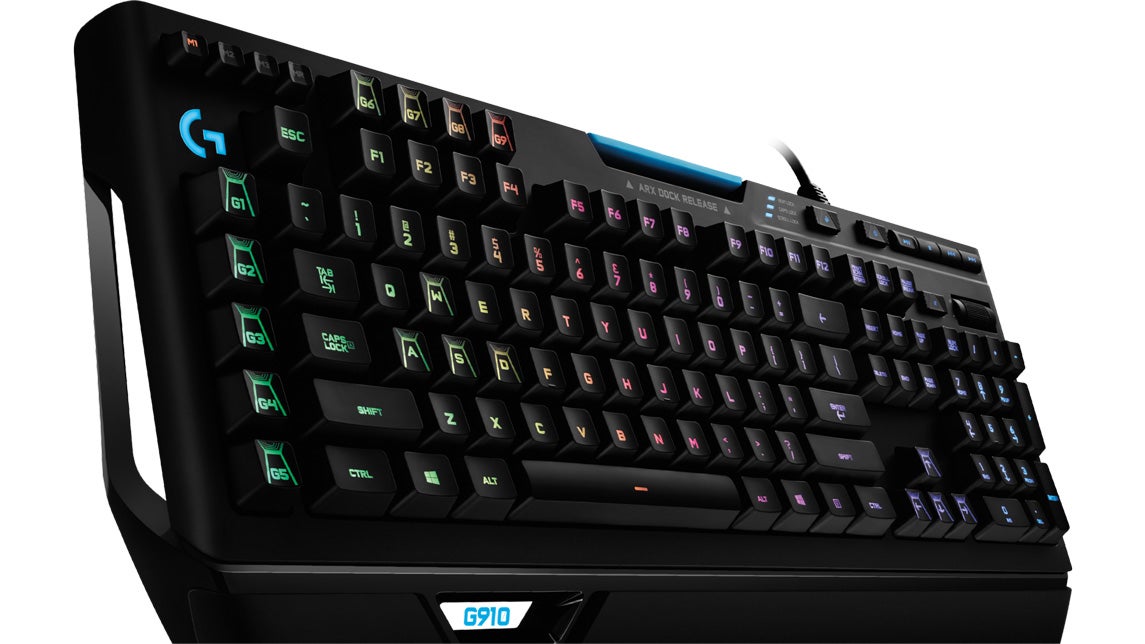 Logitech's mechanical keyboards with their unique Romer-G switches are more expensive than many of their peers, but their build quality, software and feature set make them worthwhile options. For example, the G910 Orion Spectrum comes with macro keys, a volume wheel, media controls, RGB backlighting and a palm rest - basically everything you could ask for. At £95 instead of its usual £160, this premium keyboard is well worth considering. If you'd prefer something less expensive but still well-made and with the same Romer-G switches, the G413 is a solid mid-range mechanical keyboard at £56, reduced from £100.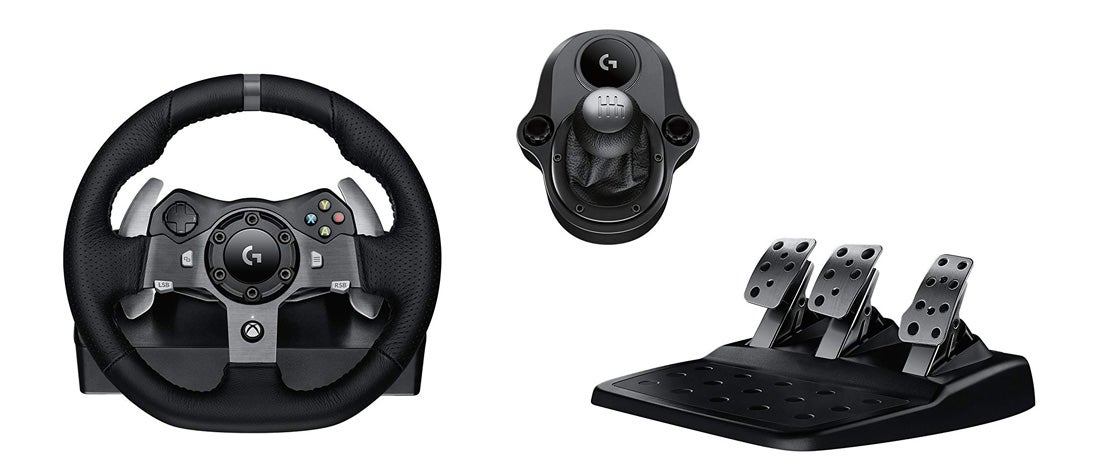 If you're a driving sim enthusiast, then you might also be pleased to hear that Logitech's well-regarded G29 and G920 racing wheels are currently available for £180 with a Driving Force Shifter, down from £350. If you've already got one of these wheels and pedals sets then you can pick up the Driving Force Shifter alone for £27, reduced from £50.
Those are all the Logitech deals that we've found thus far, but if you want to see the whole assortment for yourself just click here. There also appears to be a second Amazon sale with a different selection here - including more headsets, speakers, keyboards, mice and lots more.
By the way, if you'd like see our evergreen recommendations for all kinds of gaming peripherals - not just those made by Logitech - then you can find our 'best of' articles linked below.