Black Friday: Get the 970 Evo high-speed SSD for its lowest ever price
35% off on our favourite NVMe SSD on Amazon.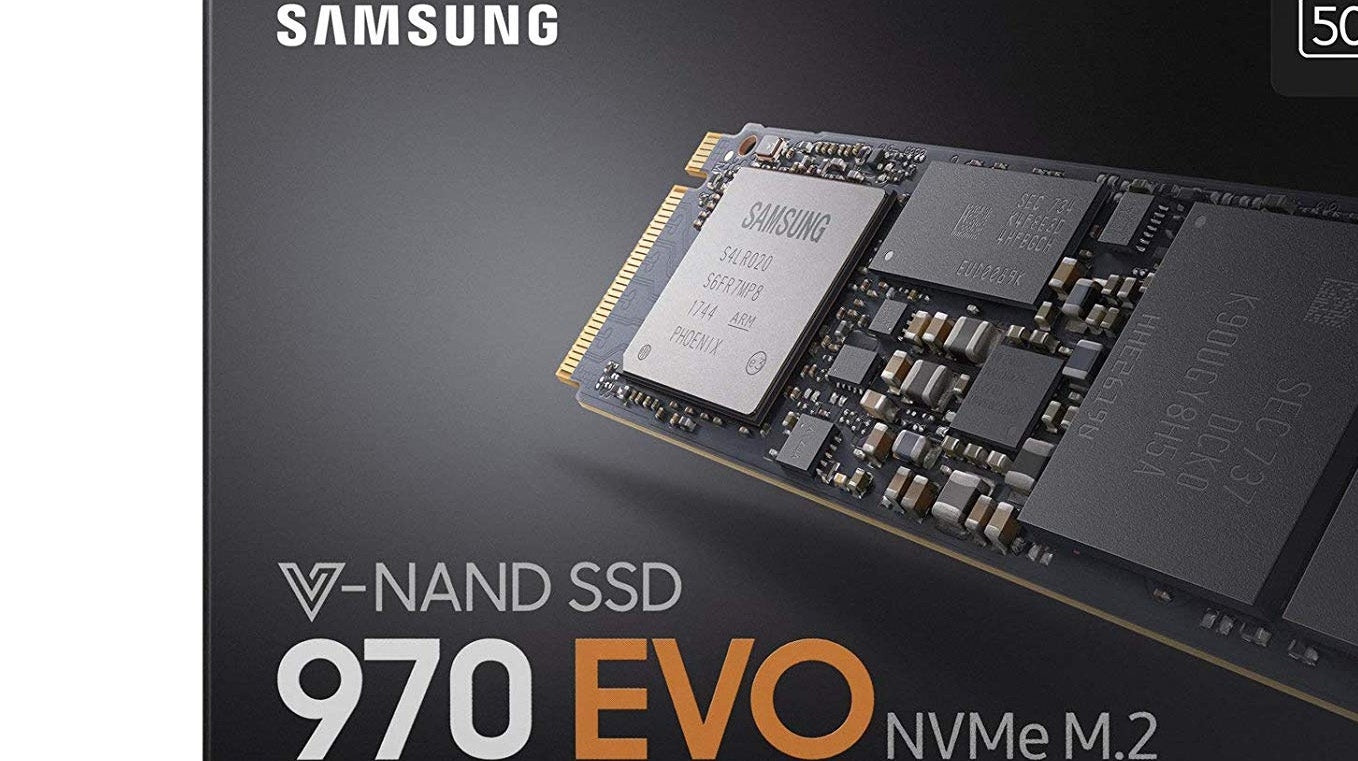 Update: Amazon's 970 Evo deal has ended early. The best alternative is the ADATA XPG SX8200, which costs £103 for a 480GB SSD and £212 for a 960GB SSD. The WD Black is another option, offered at £104 for a 500GB SSD and £200 for the 1TB model. Original article below:
Amazon.co.uk's daily deal is our favourite SSD, the Samsung 970 Evo. This super-fast M.2 NVMe drive is available in 500GB and 1TB varieties and offers rather incredible sequential speeds - 3500MB/s reads and 2500MB/s writes. Its price has been reduced by a healthy 35 per cent too, bringing these drives to their lowest ever prices: £175 for the 970 Evo 1TB and £90 for the 970 Evo 500GB.
NVMe SSDs like the 970 Evo are brilliant because they bypass the limitations of the SATA interface, which maxes out around 550MB/s. That means you can work with extremely large files without running into a performance bottleneck, which is handy for working with 4K video footage and other creative or scientific endeavours. This drive is also great for gaming, thanks to its excellent random read and write speeds. You can see how much of a difference an NVMe drive can make in our feature on how SSDs affect game load speeds.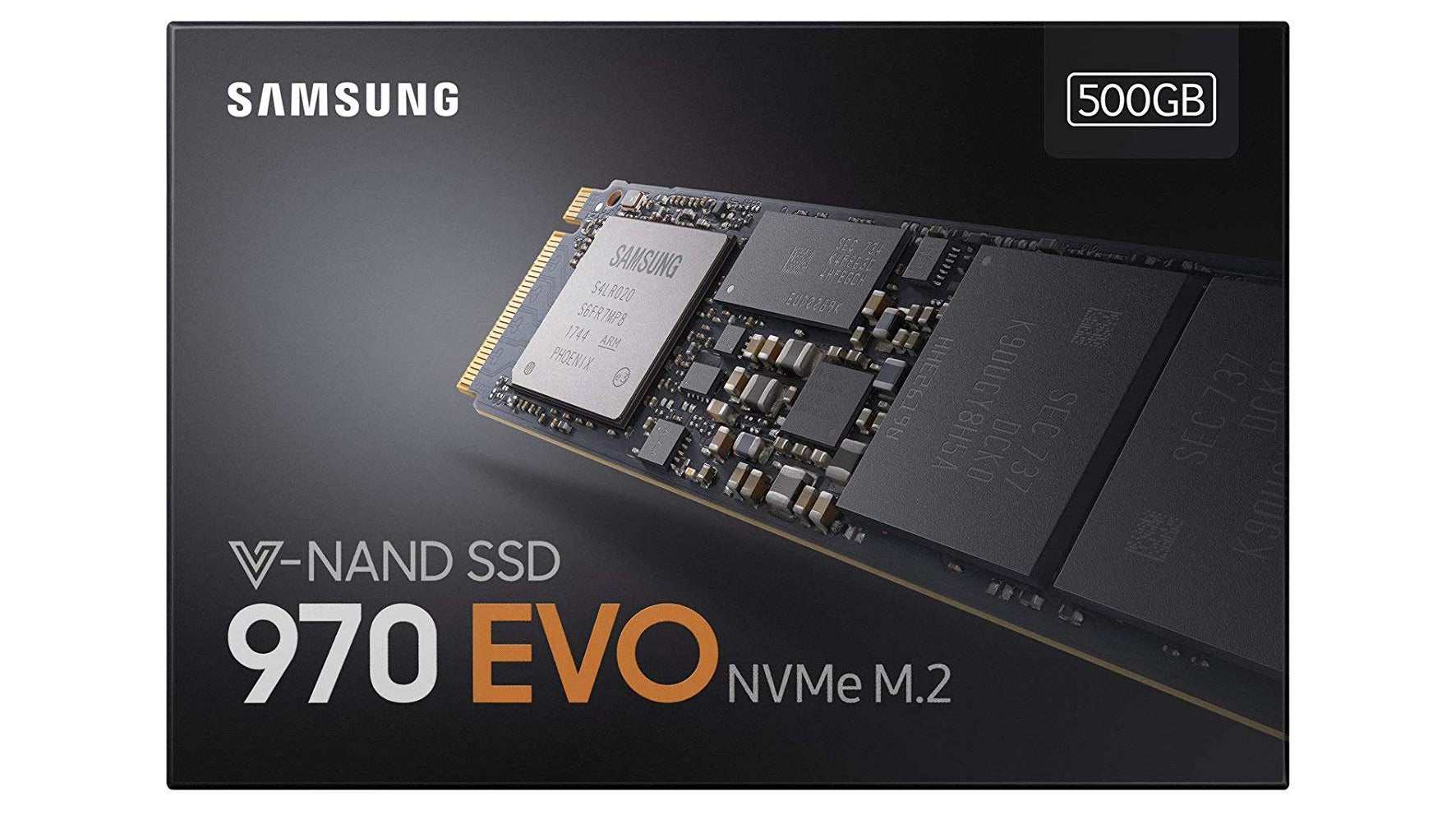 The 970 Evo is the latest SSD that Samsung has released, and is only really slower than its bigger brother, the Samsung 970 Pro, which is also reduced - but it's still £167 for a 512GB model. Over in the enterprise / professional space, Intel's Optane 905P drives are also worth looking at if maximum speeds are the goal, but we haven't seen any Black Friday deals on these just yet, and they're overkill for most purposes.
Of course, there are plenty of other Black Friday deals going as well. Take a look at our Black Friday PC gaming deals, or if it's SSDs in particular you're after, our Black Friday SSD & HDD deals page is the one you should be looking at.