Gears of War 4's PC-exclusive features detailed
"We sit at 28 different settings and we're thinking of ways to add more ..."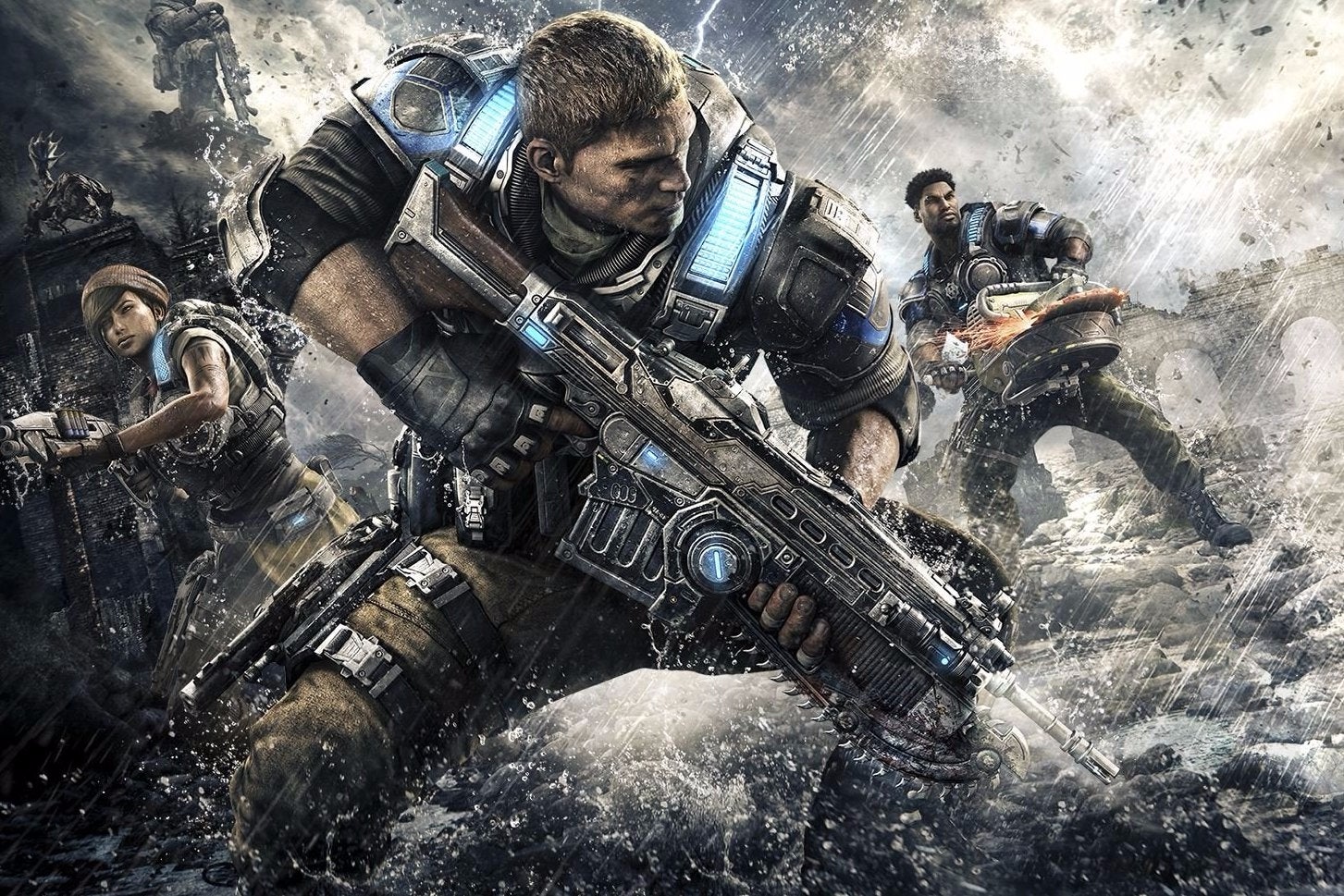 The upcoming Gears of War 4 will be one of the very first Xbox Play Anywhere releases, with digital purchases cross-playable between Windows 10 and Xbox One - but the question is, what exclusive enhancements can PC owners enjoy that leverage the more powerful hardware, and to what extent is the game customisable?
Tomorrow, Digital Foundry is running an exclusive tech interview with Mike Rayner, technical director for The Coalition, and he reveals some of the treats in store for PC users.
"Our focus on PC is to deliver a highly optimised, customisable experience first and foremost," Rayner tells us.
"Support for v-sync tearing has recently come to UWP and we will be able to offer proper unlocked frame-rate support that gamers expect on day one. With Unreal Engine 4 and our own custom modifications, we can take much better advantage of multiple CPU cores, alleviating the game from being CPU-bound and allowing more room for the GPU to shine with enhanced visual quality or higher framerates. Single-player will not be locked to 30fps on PC."
Rayner also listed "a few items of note" the team are adding to the PC version. In his own words:
Dynamic resolution support (any resolution will be supported with a sensible dynamic field of view - including ultra-wide).
Increased texture resolution (up to 4K resolution for select texture groups).
A benchmark mode.
Full keyboard/mouse input remapping (including cover/run and roll split).
Far more comprehensive video settings.
"Today we sit at 28 different settings and we're thinking of ways to add more for people to really have full control," Rayner tells us. "Along with more settings, we're putting extra time into making it clear what impact a setting will have on GPU/CPU/VRAM so there is a clear correlation between a setting change and its performance impact."
Some of the work designed to give smoother Xbox One performance is also being redeployed on PC in order to further enhance the experience. The game features a dynamic resolution scaler, designed to lock the gameplay at 30fps in single-player (it seems to be doing a great job based on the E3 performance analysis on this page) and 60fps in multiplayer.
"We will support super-sampling and have come up with a neat system using the dynamic scaling created for Xbox," Rayner shares. "You can super-sample, let's say up to 4K, and then enable dynamic scaling and set the maximum amount of scaling you want to allow so you can maintain a very crisp image with scaling kicking in where needed and only to the amount you consider acceptable."
It all sounds fascinating, addressing a number of bugbears we have with PC graphics options - principally that's there's very rarely and kind of guide on the performance impact of making adjustments, or the impact on system requirements. And secondly, while in-game resolution scalers are a great idea and work beautifully on many titles (eg Frostbite engine games, Overwatch etc), the ability to use console-style dynamic scalers is oddly absent from PC ports - even when the functionality is there in the Xbox One or PS4 versions.
We'll have more Gears of War 4 - a lot more - in tomorrow's tech deep dive. Look out for it.
Will you support the Digital Foundry team?
Digital Foundry specialises in technical analysis of gaming hardware and software, using state-of-the-art capture systems and bespoke software to show you how well games and hardware run, visualising precisely what they're capable of. In order to show you what 4K gaming actually looks like we needed to build our own platform to supply high quality 4K video for offline viewing. So we did.
Our videos are multi-gigabyte files and we've chosen a high quality provider to ensure fast downloads. However, that bandwidth isn't free and so we charge a small monthly subscription fee of £4.50. We think it's a small price to pay for unlimited access to top-tier quality encodes of our content. Thank you.
Support Digital Foundry