Digital copies of Destiny can be upgraded to new consoles for free
Guardian Edition extras and Expansion Pass too.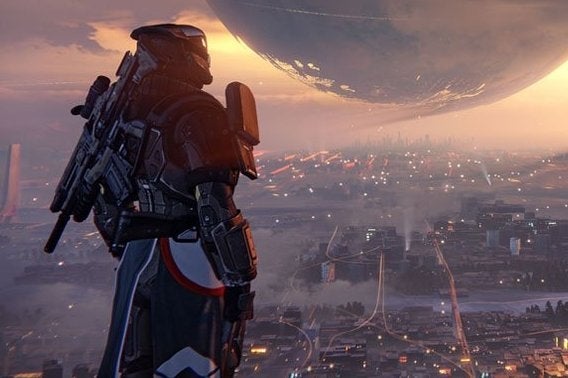 Download Destiny on PlayStation 3 or Xbox 360 and you'll be able to upgrade to a PlayStation 4 or Xbox One digital copy for free. Bungie's offer extends to content unlocked if you buy the game's Guardian Edition, or if you buy Destiny's Expansion Pass.
The deal lasts until January 15th 2015, meaning that PlayStation 3/Xbox 360 owners can buy a copy of Destiny this week and then upgrade to a new console at Christmas.
The only caveat is that you must stay within the same console family - Xbox 360 to Xbox One, or PS3 to PS4.
Player progress, stats, gear and your Guardian characters are stored online and are automatically shared between console generations.
Destiny officially launches worldwide at midnight tonight, although early adopters have already started to receive copies. Judging by the various streams popping up online, the game's servers are now live.