DICE intensifies Battlefield 3 cheating crackdown
Developer asks gamers to rat out foul play.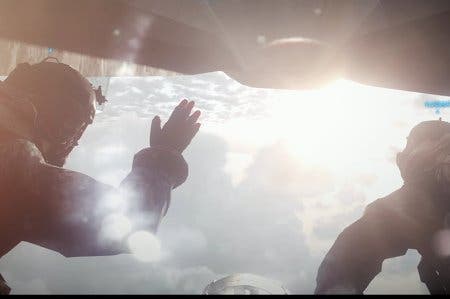 Battlefield 3 developer DICE is to intensify its crackdown on cheats in its FPS sequel.
A new post on the game's official blog stated that the studio has just banned several hundred cheaters and is looking to weed out more.
To that end, it wants you to report anyone you suspect of foul play.
"If you believe you have been the victim of outright cheating, the best way to report your concerns is to go to Battlelog, enter the profile page of the person you suspect and click the triangle in the top right corner of his name," read the post.
"This will open up a window where you can describe to us at DICE what happened. Please enter as much detail as possible, describing what specifically makes you believe this player has used unfair methods, and preferably include a link to the Battle Report for the match in question.
"These reports are then received by our analysts here at DICE who will do a deeper analysis of the situation and take appropriate action, including stats wiping and/or banning players who are confirmed as cheating."
DICE added that it is fully committed to ensuring a level playing field in its games.
"At DICE, we will never tolerate cheaters," explained the blog post.
"We have always taken cheating seriously. Starting today, we will further intensify our efforts to hunt down and rid Battlefield 3 of cheaters.
"Stats wiping and banning this disruptive minority is the only way they will understand that they are ruining the game for others. We do this for the millions of dedicated players out there who deserve a fair game, every game."