Destiny's Moments of Triumph Year Two is now live
Bungie celebrates its 25th anniversary.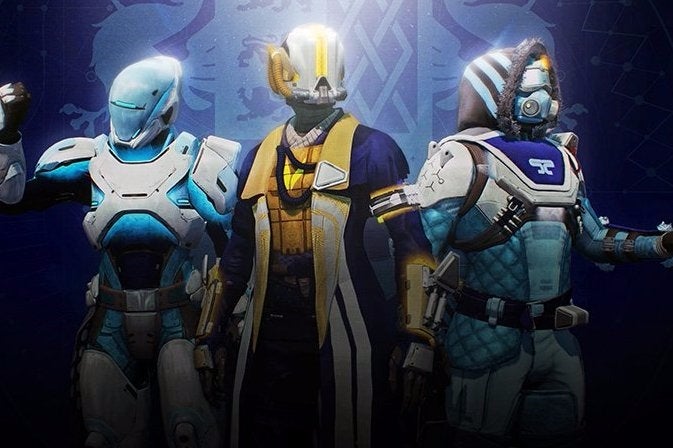 Destiny's seasonal gauntlet Moments of Triumph has entered its second season, offering player goodies for completing various challenges between now and 20th September.
The new challenges are currently available from the Postmaster and for every two new tasks you complete, a new reward will be unlocked. These include in-game items like armour shaders and emblems.
Conquer all the Moments of Triumph and you'll be able to order an exclusive T-shirt commemorating your achievement. Regrettably, it does not say "I completed Destiny's Moments of Triumph and all I got was this stupid T-shirt."
It's worth noting that proceeds from players purchasing this customisable T-shirt will go to the Bungie Foundation, a charitable organisation that aids children through video games via the Make-A-Wish Foundation and the Seattle Children's Hospital.
Want to give it a go? Then our Destiny: Moments of Triumph Year 2 guide can help.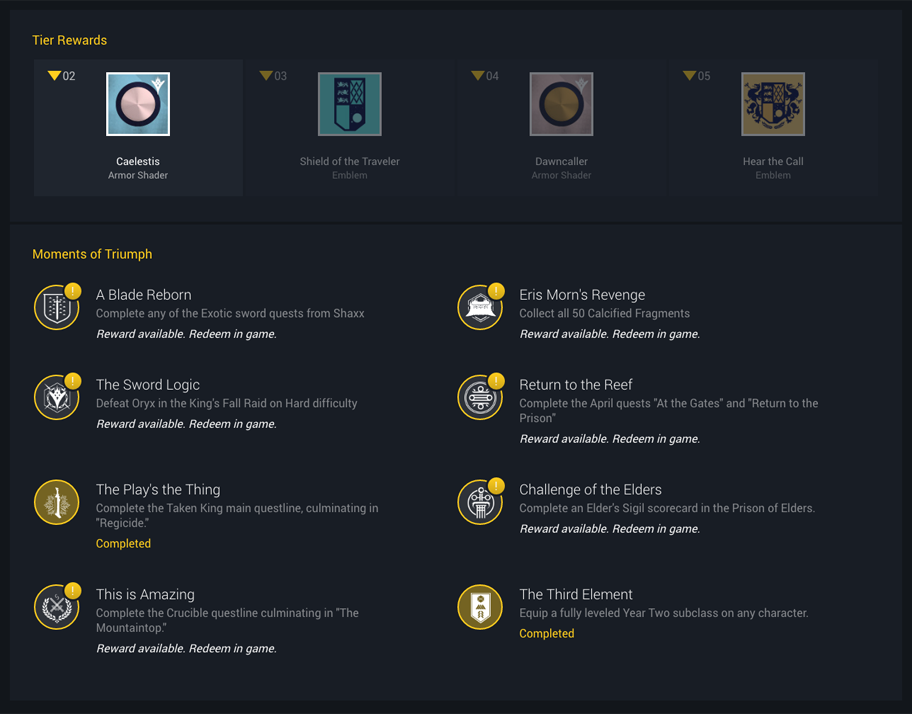 In order to access Year Two Moments of Triumph you'll need to own Destiny's The Taken King expansion.
Bungie also noted that today is the studio's 25th anniversary as well as the 10th "Bungie Day", a community-created holiday celebrating the studio behind Marathon and Halo. Here's a 25-second video commemorating the studio's accomplishments over the past quarter century: