Destiny revealed in stunning gameplay demo, confirmed for 2014 release
Multi-class warfare, loot drops and pretty vistas - it's a Bungie game alright.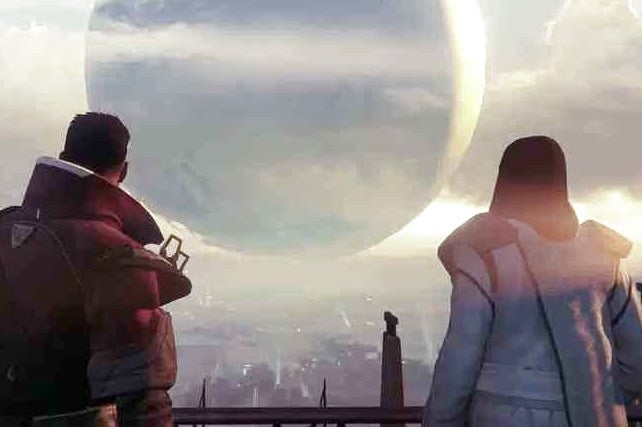 Destiny got its first gameplay reveal at Sony's E3 conference, and - as expected - it's an epic sci-fi shooter that takes in breathtaking vistas and features class-based gunplay.
An on-stage playthrough worked from the wilds of a deserted far-future earth and into the bowels of a grand walled city, where a team of player-controlled warriors dispatched with Fallen enemies.
The battles revealed a familiar first person shooter delivered with no small amount of pizazz - exteriors were filled with detail, while interiors were lit handsomely. The range of loot was also highlighted, with different drops being showcased by each of the players within the game.
Bungie took the opportunity to reveal a launch window for Destiny, though it's frustratingly vague - we now know that it's a 2014 release, but there's no detail beyond that.
Does Destiny play as sharply as it looks? Check out our preview of Bungine's next game.