Destiny patch datamined, The Dark Below weapons, missions, Raid details uncovered
No-radar Hardcore Crucible modes also spotted.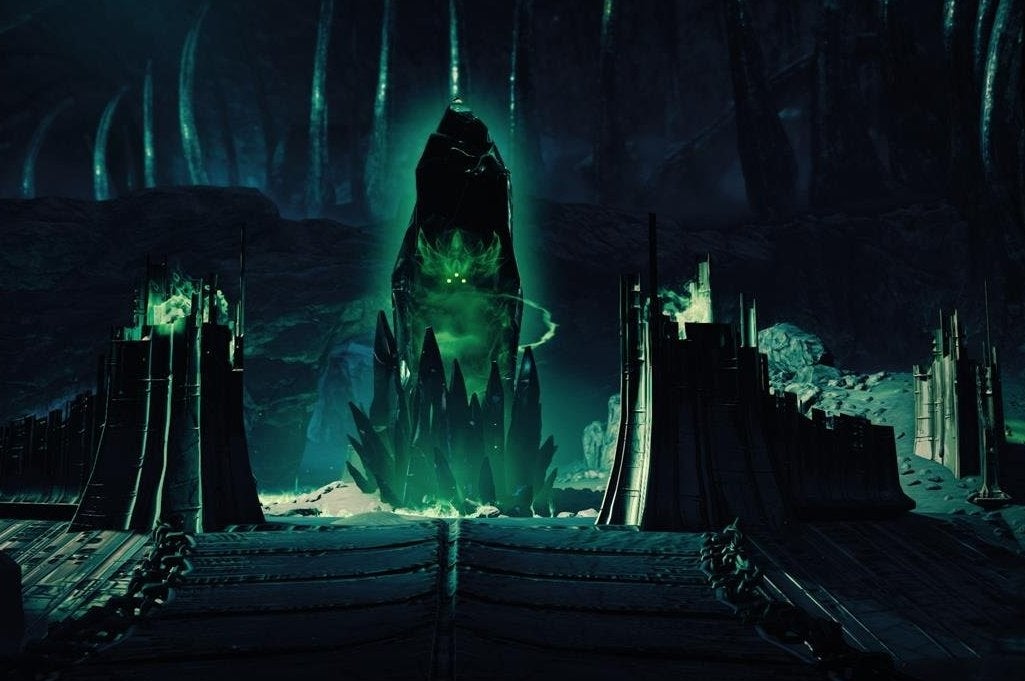 Eagle-eyed fans have datamined last night's new Destiny patch for clues on what's in next month's The Dark Below expansion - and next year's House of Wolves.
Patch 1.03 includes a number of immediately noticeable changes, but also begins prepping the game for its upcoming expansions. By looking inside the data - and by keeping a close eye on new additions to Bungie's servers - new story, mission and weapon details have been uncovered.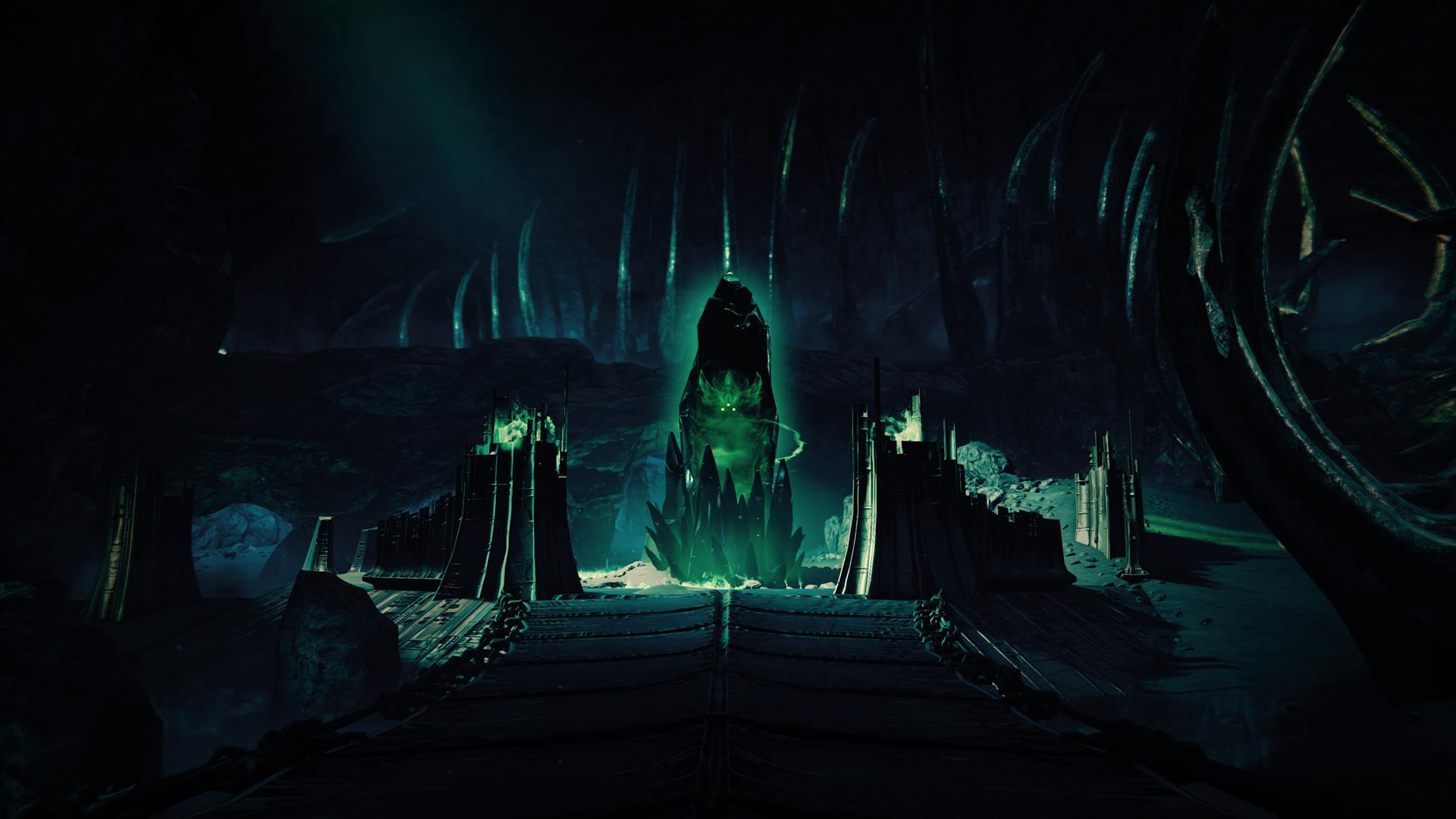 THERE MAY BE SPOILERS AHEAD.
Bungie has said that The Dark Below will centre on a new character, Eris Morn, who will act as a quest giver, faction leader and vendor in the Tower.
It's her you'll visit to begin the expansion's three new story "quests" - multi-part missions similar to some of the current exotic weapon bounties.
The trio of quests are titled The Dark Below (where you first meet Eris and prove your worth), Ritual of Sacrifice ("descend into the Hellmouth and find the sacrificial chambers") and Fist of Crota ("face the Fist of Crota leading the Spawn on Earth").
Nine bounty-like missions have been spotted in the game's data, many of which reference the expansion's main threat - Crota - and one which leads into the expansion's Strike, with its new boss Omnigul (thanks, PlanetDestiny).
There are around two dozen new bounties for Eris to pay out on, too. "Kill Hive with precision damage while under the effect of a Black Wax Idol", reads one. "Kill Urzok, the Hated in Earth's Skywatch during Public Events", reads another.
Bungie has spoken previously of making exotic items more interesting to upgrade - and perhaps as part of that has included a number of new upgrade materials.
New legendary Runed Cores are created from five Black Wax Idols and are used to "upgrade weapons gifted from Eris". Embalming Orbs upgrade "weapons of Hive origin" and are created from 10 Black Wax Idols.
Radiant Energy and Radiant Shards are Legendary items equivalent to the current Ascendant Energy and Ascendant Shards. Their purpose is unknown.
Four other materials have also been added (perhaps another one for each of the game's four main locations?): Dried Crimson, Embers of the Lesser, Seething Mist and the first exotic material, Crux of Crota (presumably from the new Raid).
Eris will also sell the first exotic class armour, one for each of the three classes - an exotic Warlock Bond, Hunter Cloak and Titan Mark. It's unknown if cosmetic armour types will still count towards your limit of only one active exotic.
Out of the many new weapons added, a couple stand out. The 347 Vesta Dynasty is an exotic sniper rifle that sits in the primary weapon slot, while Sweet Business is a shotgun that can fire all four cartridges at once and has the chance to automatically gain new ammo direct to the magazine.
Other data has been uncovered about the expansion's Raid, Crota's End. The final form of the boss is named The Oversoul, and will utilise a new mechanic, Oversoul's Gaze.
New Raid armour includes references to this and also bonuses for using sword weapons - presumably similar to the one already found in the Sword of Crota mission, suggesting that this mechanic will return within the Raid.
On the PVP side, mission identifiers for Inferno Control, Inferno Clash, Hardcore Salvage, Hardcore Rumble and Hardcore Skirmish have been spotted. Each mode will only reward points for kills and will also feature no radar.
Basic information for four new maps - possibly coming as part of House of Wolves - have also been spotted. One, Black Shield, takes place in a new location - Firebase Thuria, on Mars' moon Phobos. Thieves' Den (Ishtar Sink, Venus), The Timekeeper (Meridian Bay, Mars) and Widow's Court (European Dead Zone, Earth) are also named.