Destiny has had just shy of 13 million players
But how does Bungie's shooter compare to gaming's biggest hitters?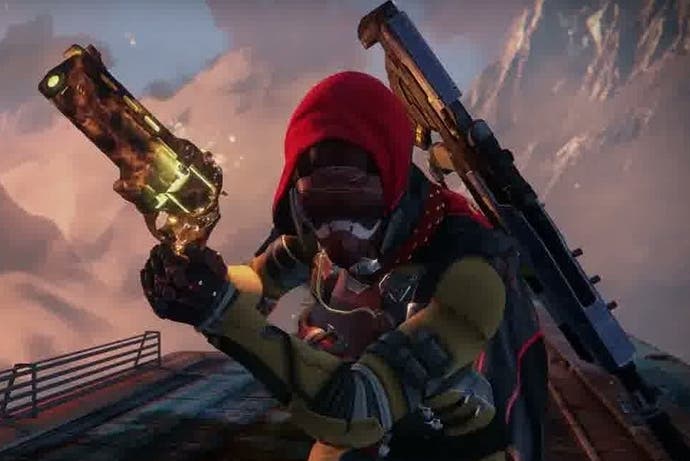 Around 13 million people have played divisive online first-person shooter Destiny since its launch in September, developer Bungie has revealed.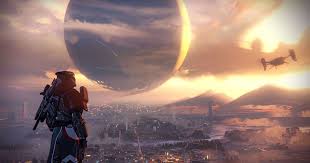 That's 12,869,066 players to be exact, as of the end of last week, Bungie said in a Weekly Update. It'll be more now.
22,932,276 Guardians have been created, Bungie said. Guardians are the game's super soldier playable characters. You can make three per account.
Over 500 people are working on the game, its downloadable content and, of course, Destiny 2, Bungie added.
Other stats: Atheon, the boss of the Vault of Glass raid, has been defeated 2.4m times. Crota, the boss of the new Crota's End raid, has been defeated a paltry 769 times - but DLC The Dark Below only launched early in December.
Activision, which reportedly spent a whopping $500m getting Destiny off the ground, had high hopes for the game - but it has yet to announce an exact sales figure.
It has said it's the biggest new IP launch of all time, beating out Ubisoft's Watchdogs. Back in October Bungie said Destiny had 3.2 million daily players.
So, how does Destiny compare to gaming's other big hitters?
Well, an incredible 67 million people play MOBA League of Legends every month, according to developer Riot Games. 27 million play every day. It's the most played game in the world.
Valve's MOBA Dota 2, comfortably the most-played game on Steam, had 9.8 million unique players in the last month.
Perhaps a comparison with those games is unfair, as they're free-to-play and supported by microtransactions. Destiny is a full-price game and does not include any microtransactions as of yet.
Activision is yet to offer updated sales or engagement figures for Call of Duty now Advanced Warfare is out in the wild. But in 2011, when the series what at its peak, it enjoyed 40 million monthly active users. That number will no doubt be lower now, but still comfortably ahead of Destiny as Activision's most popular game series.
MMO World of Warcraft has - at last count - over 10 million subscribers, a figure boosted by the recent release of expansion Warlords of Draenor.
During FIFA 15's first week on sale the football game surpassed 3.4 million unique players in one day - a record for the franchise, EA said. The company said nearly 50 per cent more players played FIFA 15 online compared to FIFA 14 last year.
Destiny's figures are dwarfed by Minecraft's. An incredible 17.6 million people bought the PC/Mac version of the game alone. In February developer Mojang revealed the sandbox had 100 million registered users. As of 10th October 2014, the game had sold approximately 60m copies across all platforms.
And this one, for good measure: DayZ creator Dean Hall told me recently the standalone version has enjoyed over three million players.
So there you have it. Destiny is undoubtedly doing well when it comes to player count, although it's got some way to go before it hits the heights of gaming's biggest series. And we're still waiting for a sales figure, Activision.