Destiny has an infectious new ARG with in-game boosts
Owl be playing tonight.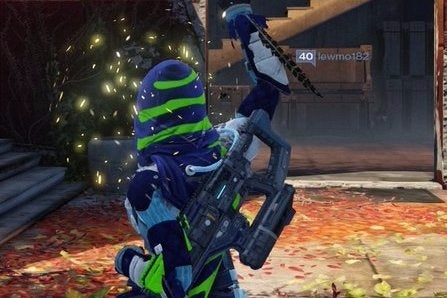 Players logging on to Destiny last night found themselves contracting mysterious viral perks, which can be passed from player to player.
Five different strains have been identified, and can be transmitted on to others in the player-versus-player Crucible mode when you kill a player who has been infected.
Infected players appear to have a swarm of light around their head. Pretty.
A website has been found - Owl Sector - with hourly updates of lore from the game's cast of characters, analysing the virus for themselves.
There's enough room for an update every hour until Destiny: Rise of Iron launches on Tuesday, players have found. Already, the updates have mentioned an area on Mars where, earlier this week, eagle-eyed players spotted a new room had been added. We'll likely be headed there in Rise of Iron in a few days time.
The Destiny Reddit is, of course, trying to puzzle out what's next. For example, players are coordinating to collect all five of the viral strains on a single character, although this doesn't seem to unlock anything else as yet.
Being infected brings bonus XP gains, but it is unknown if players will receive anything else when the event ends.
The exact mechanics for players to become infected are up for debate as well. Some players say there's no way to gain more infections after your first match, although others suggest this limit will be lifted after the game's daily reset.
It's reminiscent of how viruses have infected other games - such as the infamous Corrupted Blood incident in World of Warcraft. Strangely, even travelling merchant Xûr appears to have the infection this week:
Over on the Owl Sector website, Destiny's in-game characters are trying to puzzle through the meaning of the outbreak as well. So far, it appears to only provide positive gains... but this may change.
Rise of Iron's story concerns a long-lost SIVA plague which has taken over a fresh area of the Cosmodrome. Destiny fans are speculating this virus is a precursor to that, or a warning as to its infectious nature.
Bungie is no stranger to video game ARGs, of course - it helped popularise them with its I Love Bees mystery for Halo 2, more than 12 years ago.
This week has also seen the launch of Destiny's private multiplayer matches - which, come to think of it, are perfect for passing the virus on.