Destiny clan waves goodbye to a fallen Guardian
"Last Guardian Standing runs into the light."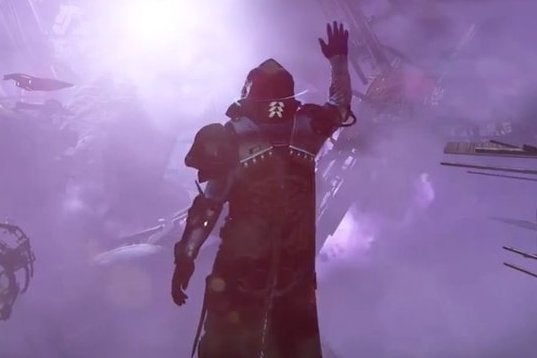 A Destiny clan has waved goodbye to a member who recently passed away in an emotional video tribute.
Joshua R. Stokell, 36, of Charlotte, NC, passed away on 8th June 2015 as a result of complications arising from a lifelong battle with Cystic Fibrosis.
Stokell, who held a PhD in microbiology and studied Cystic Fibrosis at the University of North Carolina in the hope of making a difference to the lives of other CF patients, was a member of the popular Dads of Destiny clan, going by the name TheSquashPhD.
Following Stokell's tragic death, DoD took to the Destiny sub-Reddit to call for video clips that were to be edited together to create a memorial. The video, below, is the result.
"As expected, you the Destiny community, came through is an amazing way," wrote Ln_Wanderer in a follow-up post on the Destiny sub-Reddit.
"More than 250 people have stopped by here and the Bungie forum to offer your condolences and to submit video clips. From the bottom of our hearts, thank you! We are proud to honour our friend with the following video."
RIP, Josh. For more information on Cystic Fibrosis, visit the Cystic Fibrosis Trust's website.