Destiny bringing forward more Year One exotics
MIDA! Plan C! Hard Light! No Land Beyond.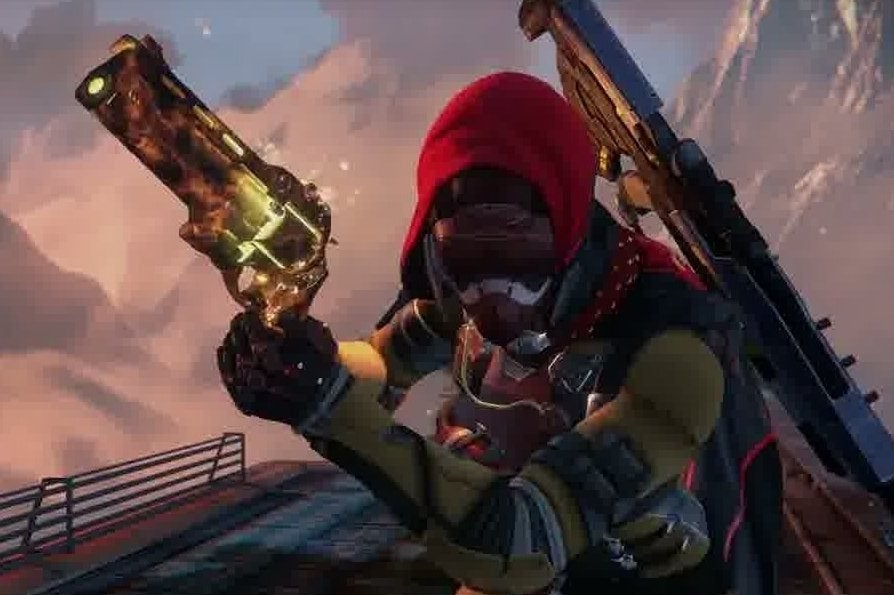 Destiny's December update will add a selection of new and improved exotic guns and armour, including many old favourites from Year One.
Topping the list of notable returnees is the much-loved MIDA Multi-Tool scout rifle, which many fans had bemoaned the lack of back at Destiny: The Taken King's launch.
This year's expansion updated a number of exotic guns to Destiny's Year Two power levels, although many other exotics - and all legendary and lower guns and armour - were left behind.
But, as of December, the trusty fusion rifle Plan C is also back, as are the Super Good Advice machine gun and Hard Light auto rifle.
Destiny's much-derided No Land Beyond sniper rifle is also being updated, to the amazement of some fans. Its finicky handling and need for much practice left it as one of the least-used exotics in Year One.
The little-appreciated Dragon's Breath rocket launcher will also return. Perhaps this year, without having to live in Gjallarhorn's shadow, it will receive a little more love.
Destiny: The Taken King creative director Luke Smith previously explained to Eurogamer why many of Destiny Year One's most iconic weaponary would be left in the vault this year.
"Gjallarhorn is the answer to the question 'why are you making me fight bullet sponges?'," Smith said back in September, explaining that the enormous amounts of damage it created had meant Bungie was forced to accommodate the game accordingly.
"It's a balancing act across a variety of teams - we want to look at the PVP and PVE games and do something for both. There's an exotic handcannon overbalance right now, which is why we're nerfing Thorn and The Last World and not bringing them forward.
"[And] we're deliberately leaving Ice Breaker behind because ultimately it presents a way for you to play the game that ultimately isn't that engaging," Smith continued, referencing the way it let players bunker down and take advantage of the weapon's automatically-refilling ammo.
Gjallarhorn will not return at all this year, and reappear in Destiny Year Three at the earliest.
There's still no sign of the House of Wolves exotic weapons, which many players felt were added and then abandoned too quickly.
Raid-exclusive exotics Nechrochasm and Vex Mythoclast are also still sat on the Year One shelf.
It's also worth noting that we are now approaching December with no word on a new Destiny add-on. Last December, Bungie released the Crota-starring DLC The Dark Below.
The full list of December additions lies below:
MIDA Multi Tool (Scout Rifle)
The Armamentarium (Titan Chest)
Dragon's Breath (Rocket launcher)
Plan C (Fusion Rifle)
Nothing Manacles (Warlock Gauntlets)
Super Good Advice (Machine Gun)
Apotheosis Veil (Warlock Helmet)
No Land Beyond (Sniper Rifle)
Peregrine Greaves (Titan Greaves)
Radiant Dance Machines (Hunter Greaves)
Achlyophage Symbiote (Hunter Helmet)
Hard Light (Auto Rifle)
Bones of Eao (Hunter Greaves)
ATS 8/Tarantella (Hunter Chest)
Twilight Garrison (Titan Chest)