Destiny beta coming first to PS3 and PS4
New in-engine trailer released.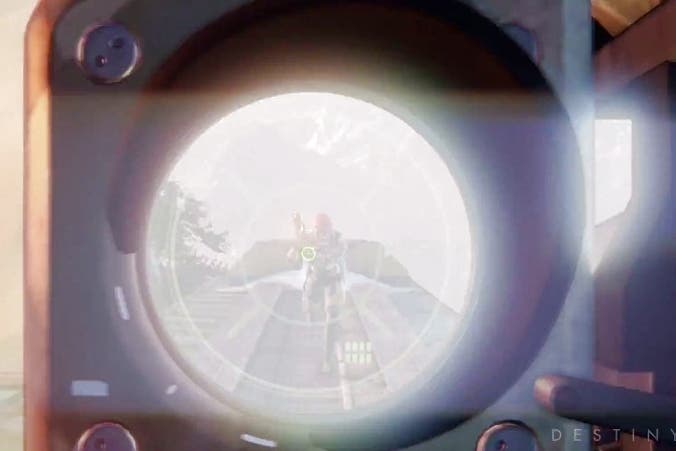 UPDATE: Beta redemption codes will be handed out to those who pre-order Destiny in the UK at the following shops "while supplies last":
Amazon, GAME, Sainsbury's, Smyths, Tesco and Blockbuster.
(You can check participating beta pre-order shops on the Destiny website.)
The nine-digit code you need will be printed on a receipt or on a flyer or sent in an email to you. Anyone who pre-ordered the game before 1st October will be automatically entered into the beta. A code should be sent to you via email from the shop you ordered from. Presumably only the shops above will do this but I'm checking it out.
Xbox One and Xbox 360 owners will also be invited to the beta after the timed exclusivity PlayStation period runs out, however long that is. Beta kicks off some time in 2014.
ORIGINAL STORY: The Destiny beta will be available first on PlayStation 3 and PlayStation 4, Bungie has announced.
The online-focused shooter is set to go into beta next year, and to gain access you need to pre-order.
During Sony's PS4 US launch event, Bungie boss Pete Parsons unveiled a new in-engine trailer, below, that gives us another look at the ambitious FPS.