Decrypting the new Destiny: House of Wolves trailer
UPDATE: New upgrade methods detailed, Reef hub open to all players.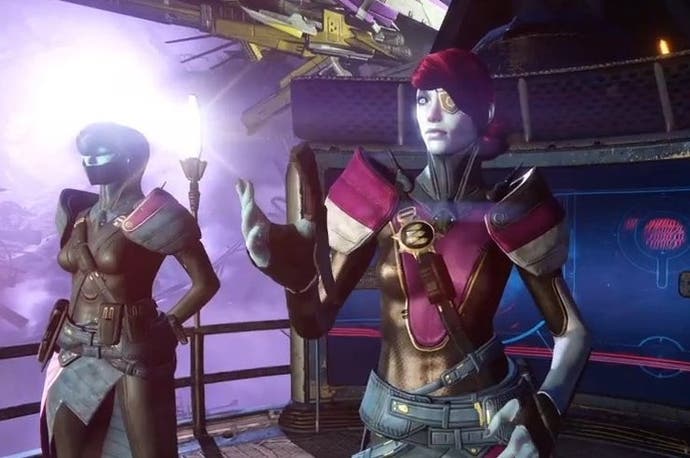 UPDATE 22/4/15 8.25pm: Bungie has revealed new details of features coming alongside its upcoming House of Wolves expansion during tonight's livestream.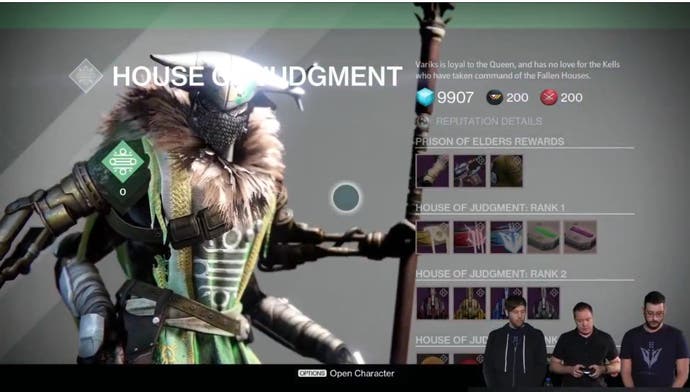 But many of the new features will be available to those who have not bought the DLC, including its new Reef social space. Somewhat unexpectedly the new area will be available to all players, and allow access to vendors and Queen's Wrath bounties.
The developer has also explained the method that players will use to upgrade their existing legendary weapons - and confirmed that all legendary weapons will be upgradable. A new slot in the upgrade tree will let you "ascend" weapons to the new House of Wolves stat cap. Again, this will be available whether you have the expansion or not.
To do so, you'll need more of the resources that you already have lying around for upgrades, including Ascendant Shards, but also the new Etheric Light material. You gain this by playing Nightfall Strikes, the new Prison of Elders arena mode, plus the PVP Iron Banner and Trials of Osiris activities - so is easy to acquire more of if you have House of Wolves.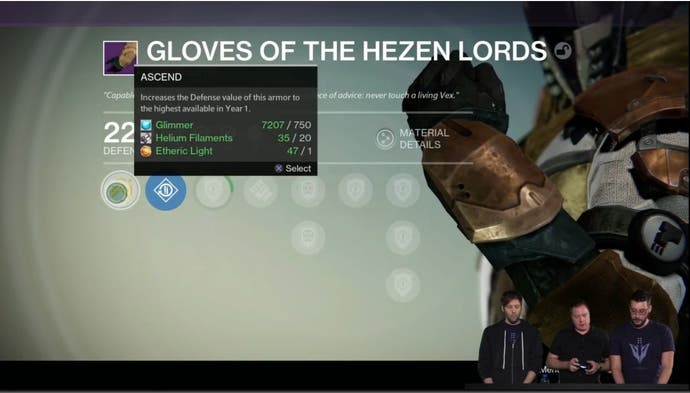 There will also be a faster route for regular upgrades, as both Ascendant Shards and Radiant Shards will be exchangable for other materials via the Speaker.
Upgrading armour works in a similar way, and Bungie said this will allow for a larger variety of gear to be worn for top level players. It will also reinforce the importance of the game's existing raids, which are still required for raid gear.
Most importantly, upgrading weapons and armour will not reset their progress, as it did in the previous expansion The Dark Below.
However, players can reforge and reset guns from the new House of Wolves expansion and effectively re-roll their upgrades to choose a new set of perks. This is a new feature that will be added to the Gunsmith in the Tower.
In the Reef itself, players with House of Wolves will be able to meet Petra, the Queen's emissary that originally visited the Tower shortly after Destiny launches, who will be the new story's main quest giver.
New items available through the Queen's faction include exclusive ships and shaders.
The Reef will also house the new Trials of Osiris vendor, who will run the event every Friday until the Tuesday reset. More about the event will be announced in a subsequent stream.
ORIGINAL STORY 22/4/15 9.55am: Bungie has released a brief sneak peek at Destiny's upcoming House of Wolves expansion, including its new social space set in the mysterious Reef.
The teaser trailer below also confirms that existing legendary guns (such as the fan favourite Fatebringer) and armour (including raid sets from the Vault of Glass and Crota's End) can be upgraded to the new gear and weapon level caps.
This means that you will be able to move from level 32 (the current cap) up to level 34 and still wear your hard-fought-for gear.
Bungie is set to go into granular detail in a live Twitch stream later today at 11am PST (6PM UK).
Ahead of that, here are screencaps from the trailer as we go all Cryptarch on the new features: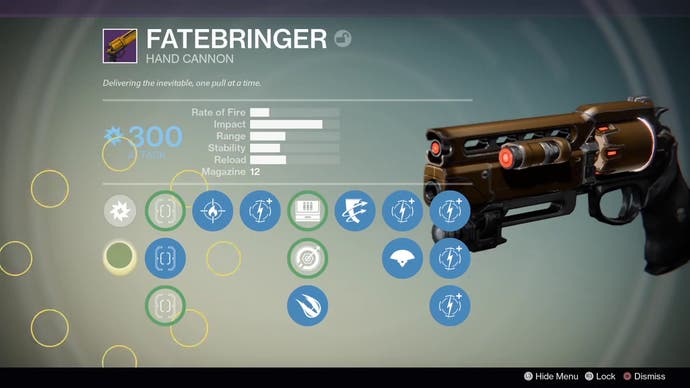 Both legendary guns and armour have a new upgrade slot, although it is unclear what material will be needed to unlock it.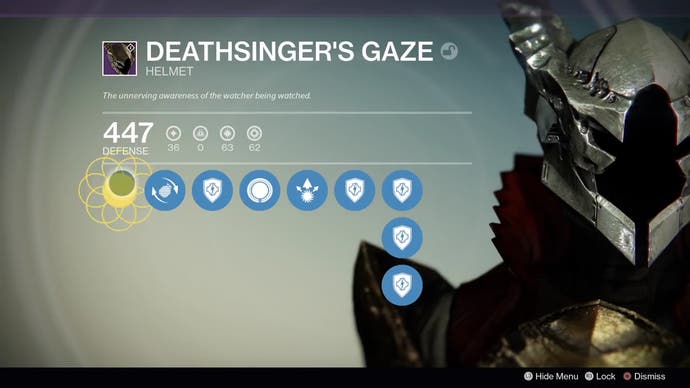 It's also unclear if all legendary armour will have the upgrade path, or whether it will just be raid gear.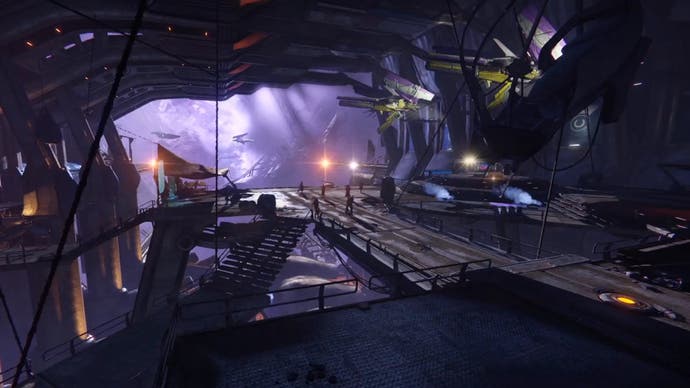 Our first look at the Reef social space, where you'll head to pick up House of Wolves missions and interact with new characters and vendors.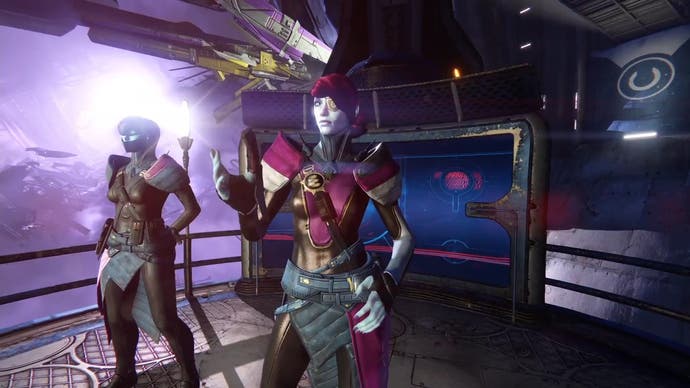 The teaser focuses on this new character several times. Could she be the new quest giver for House of Wolves, similar to Eris for Crota's End?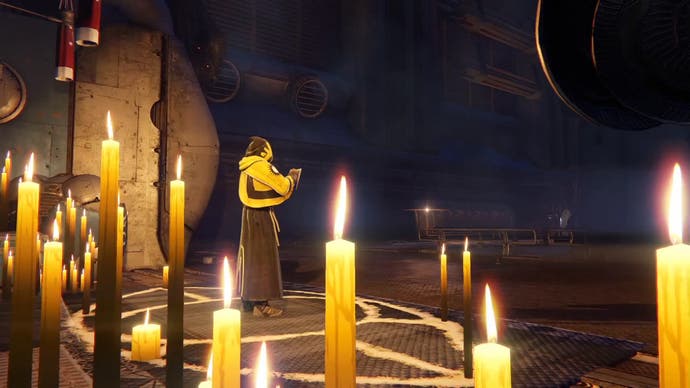 This character wears the symbol of Osiris, and is likely the vendor for the new PVP offering Trials of Osiris.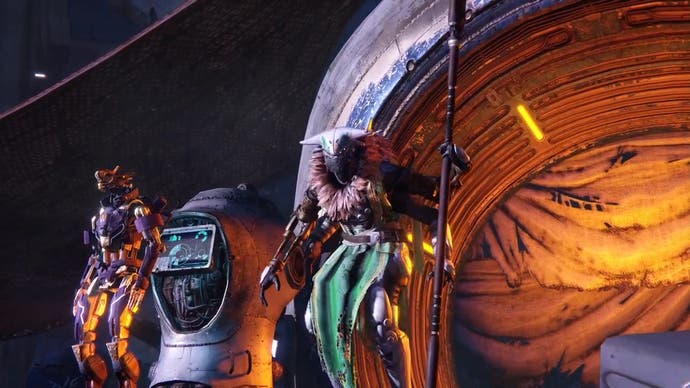 Players will also share this space with at least one friendly Fallen character. Elements of the faction are at least somewhat allied with the Reef's Queen.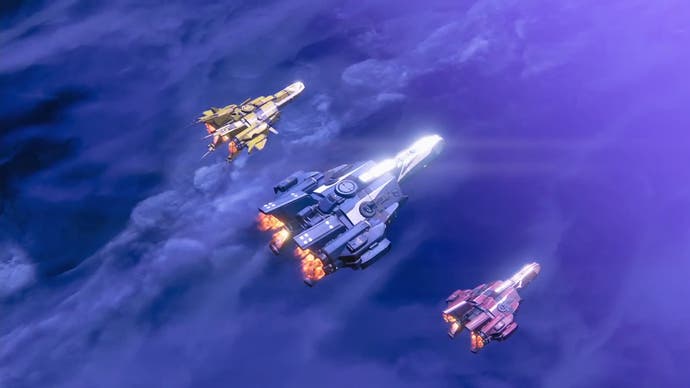 New player ships will be among the fresh spoils.
Here's the teaser in full: