Debut 20-minute Shroud of the Avatar gameplay video
"As a general rule, this is now the final form of the game."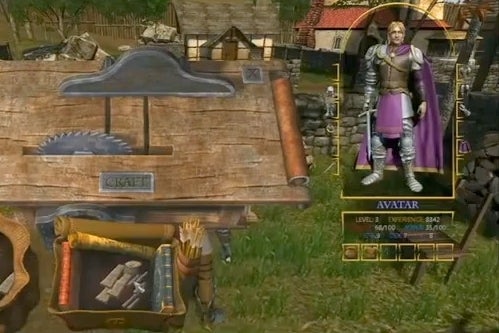 Behold the first full gameplay demo of Richard Garriott's new RPG, Shroud of the Avatar.
He and his Portalarium team, now bolstered by new hire Starr Long - one of the three key people responsible for Ultima Online (the other two being Raph Koster and Garriott himself) - demoed the game at the RoosterTeeth Expo at the weekend.
"This is literally the first time it's been put together as a full demo," said Garriott as the demo began.
The footage of Shroud shown during the Kickstarter campaign was put together using off-the-shelf Unity assets. But the demo shown in this new video uses Portalarium-created assets, mostly, and represents what game will end up looking like.
"As a general rule," stated Garriott, "this is now the final form of the game." But do bear in mind that the game is only around three-months old.
The demo starts at around 21 minutes and lasts for around 20 minutes. A Q&A follows.
Shroud of the Avatar is due out in late 2014 on PC (Windows, Linux) and Mac.