Death Stranding's second trailer is even stranger than its first
Its a Mads world. And is that... Guillermo Del Toro?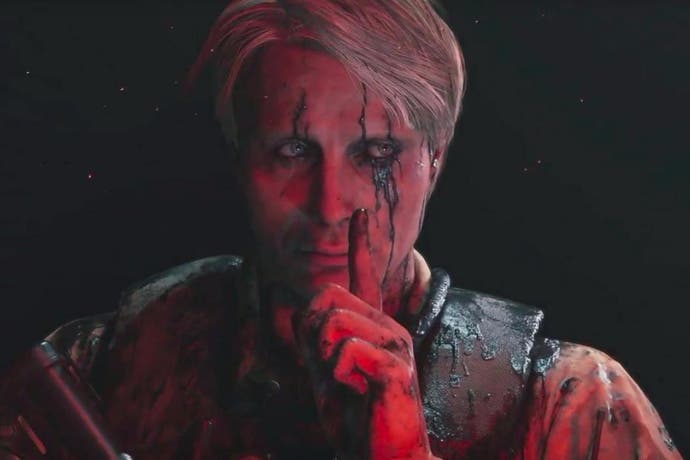 Hideo Kojima just revealed a second trailer for Death Stranding at The Game Awards tonight.
The new trailer confirms what we pretty much already knew: that Hannibal and Men & Chicken actor Mads Mikkelsen will star in it alongside Norman Reedus.
What we didn't know is that the game will feature a character who looks suspiciously like Hellboy director Guillermo Del Toro, who was slated to collaborate with Kojima on the now-cancelled Silent Hills project. Could he be involved, or is this just something wacky for the trailer?
Elsewhere, the teaser features the Del Toro lookalike clutching a weapon that's revealed to have a baby inside it. He hides from ominous soldiers and a tank by ducking into a sewer.
We later see what looks like a baby doll wash away in a river of oil before being intercepted by a group of soldiers led by none other than Mads Mikkelsen, who smiles sinisterly (or is that just how Mads smiles?). The creepy doll's eye then begins twitching. Eerie!
Kojima confirmed that the trailer above was running in real-time on a PS4 Pro.