Death Stranding is getting a limited edition Higgs cover variant in the UK
The box art with the golden mask.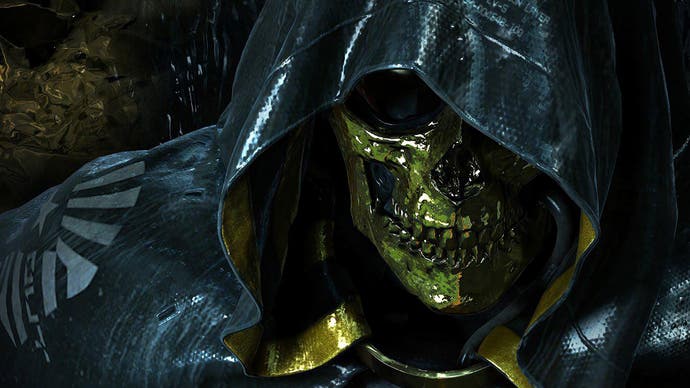 Not content with bringing us a now sold-out Collector's Edition and a Limited Edition PS4 Pro, there's now also going to be a Death Stranding Higgs Variant edition available exclusively through Amazon in the UK.
This version of the PS4 exclusive doesn't include any extra in-game items or special goodies - just an alternate gloomy cover featuring the character of Higgs. In Death Stranding, he's also known as the Man in the Golden Mask and is played by Troy Baker.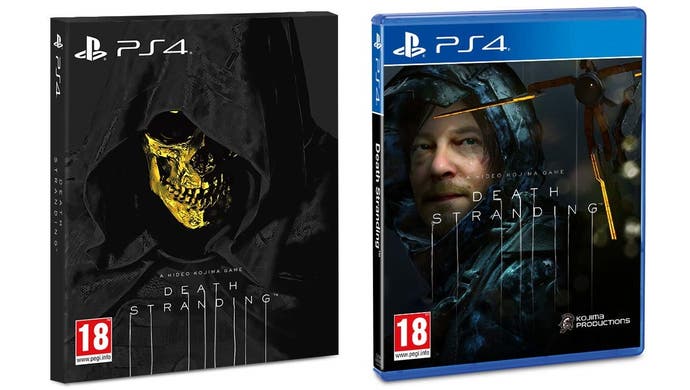 As far as limited editions go, it isn't so spectacular. I think we can all agree that it's far more stylish than the game's original box art, though! There's some good news if you're tempted to pick it up, too, as you'll just need to pay the same price as the standard edition. I'm not sure what the deal is if you've already pre-ordered the standard version and want to get this new variant instead. Perhaps you can cancel and re-order the new version instead?
Unfortunately, for those in the US, it doesn't seem like this version will be making its way to you. Instead, you'll just have to make do with either the Death Stranding Standard Edition for $59.99 or Death Stranding Special Edition for $69.99.
Meanwhile, if you want to save a few quid on Death Stranding in the UK and don't mind the original cover art, you can currently save 20 per cent on a host of gaming goodies at The Game Collection - including Kojima's mysterious new project. Undoubtedly, they've got some of the best PS4 Black Friday savings way before next month's huge shopping event.
You can always find the latest gaming offers from around the web over at Jelly Deals too. Why not take a look at our guide to the Nintendo Switch Lite Pokémon Edition, where you can find the best price for Destiny 2: Shadowkeep or the best Borderlands merch.