Death Stranding is an action game with an open world
Hideo Kojima stars during Sony's Tokyo Game Show media briefing.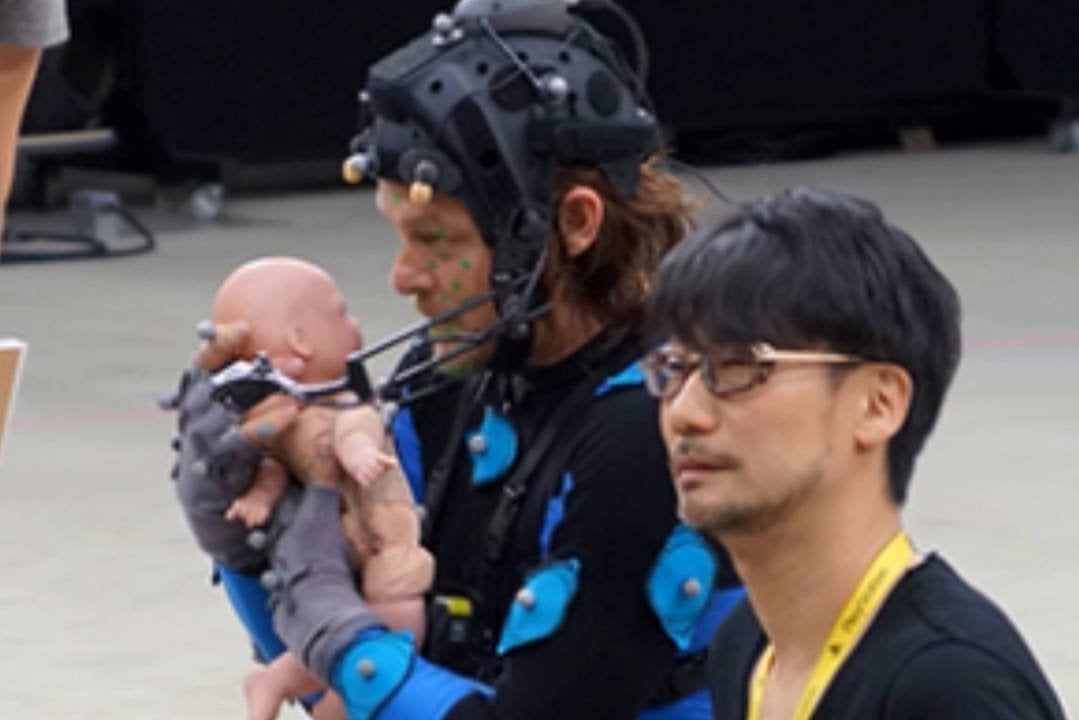 Hideo Kojima has talked a lot about his new game, Death Stranding, since leaving Konami, and during Sony's media briefing this morning he talked about it again, but this time with a new snippet of information.
According to the Metal Gear creator, Death Stranding is in the action genre, and it's an open world with "a degree of freedom". "You can enjoy the story at the same time", Kojima said, and "there are some online elements".
He's not giving away much, is he?
Kojima added his team now has an office, and Death Stranding now has a game engine (we've heard whispers it uses the game engine behind Media Molecule's new game, Dreams), but the project sounds like a long way off.
Kojima also displayed the image, below, while talking about Death Stranding. Observers reckon they know who each of the characters in the image are: from left to right: Guillermo del Toro; Norman Reedus; Hideo Kojima; and... Mads Mikkelsen? You can watch Hideo Kojima's appearance on stage at Sony's TGS media briefing in the video, below. When you're done with that, check out our Death Stranding feature from E3.