Death Stranding gets lengthy gameplay and story trailer
Seydoux you think it'll be out soon?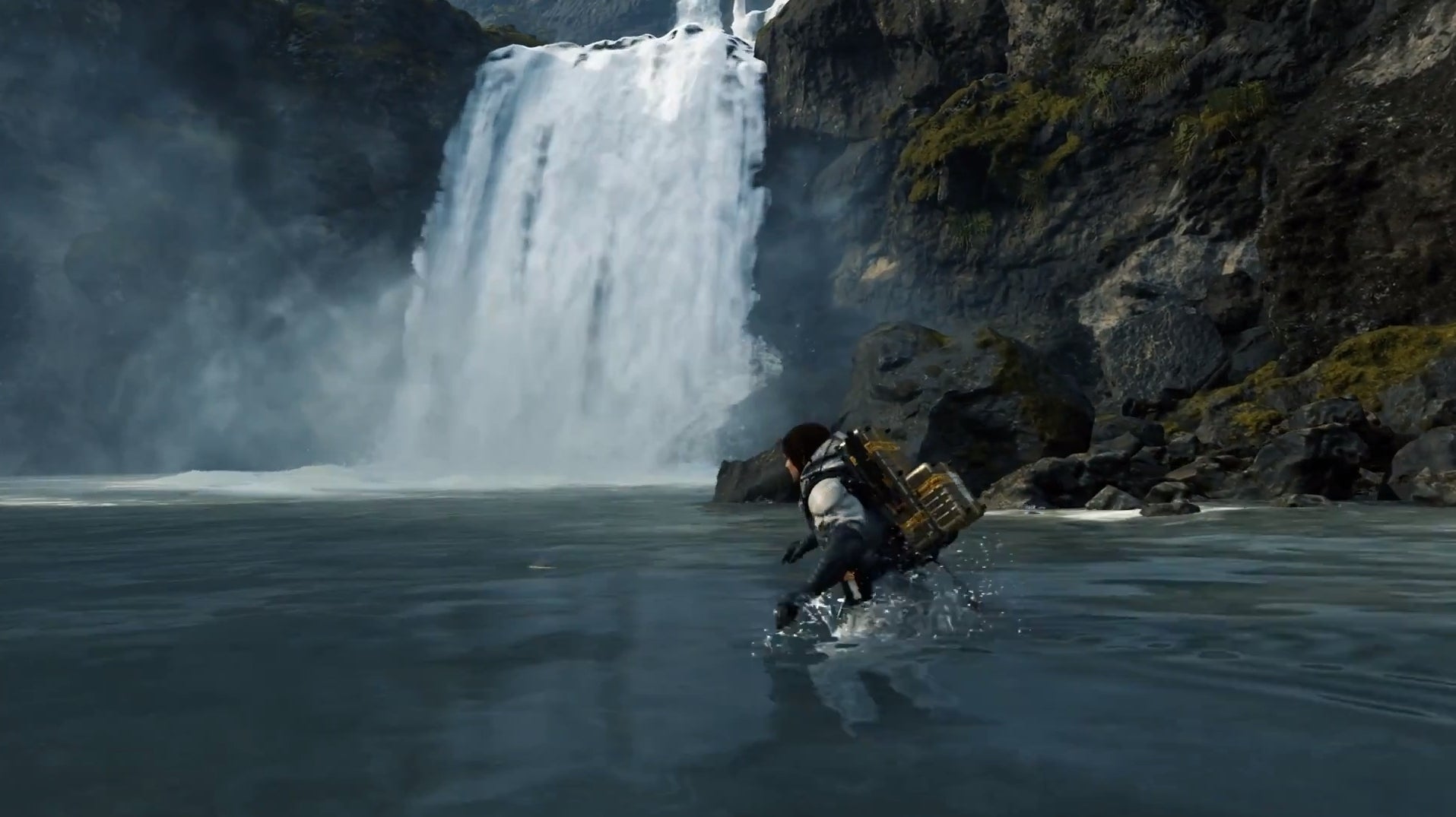 "Give me your hand in life... give me your hand in death... give me your hand in spirit." - Hideo Kojima's Death Stranding finally has a gameplay trailer and it's... predictably weird.
The trailer featured a lot of Norman Reedus' character climbing, over hilly, rocky, mossy and mountainous terrain - carrying a big backpack, then what looked like a body, and getting very sore feet.
Lots of atmosphere-building, basically - we could probably expect no less - but the thing to note is that a lot of it was actually gameplay: specifically the hiking and what looked like a stealthy section as Reedus' character sneaks past a swathe of those terrifying, floating enemies using some kind of brilliantly sci-fi dowsing machine powered by a... foetus?
The footage is in 4k, features actual gameplay, and is running on a PS4 Pro, according to Kojima himself on Twitter.
DEATH STRANDING E3 2018 trailer out now! Actual game running in 4K on a PS4 Pro, from the DECIMA ENGINE. Answering some clues from the previous 3 trailers, showing gameplay & featuring 2 new female characters. A handmade, "silent" trailer with no explosions/gun fights. pic.twitter.com/9A5OHmmREz

— HIDEO_KOJIMA (@HIDEO_KOJIMA_EN) June 12, 2018
We've announced DEATH STRANDING new trailer. These are the new key arts. The main visual of Sam (player) by Norman Reedus, and the key arts of the newly introduced female characters, Lindsay Wagner and Léa Seydoux. pic.twitter.com/9PYKKgzUYQ

— HIDEO_KOJIMA (@HIDEO_KOJIMA_EN) June 12, 2018
Other things to note include new cast announcements - Léa Seydoux features as a mysterious, spiky-leather-clad ally and Lindsay Wagner is introduced right at the end.
It's weird, but it's gameplay. Still no sign of a release date though, which probably isn't much of a surprise.