Deadly Premonition dev's visual novel/RPG Tokyo Twilight Ghost Hunters dated for Europe
Music by Nobuo Uematsu.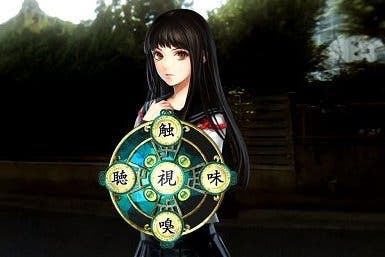 Tokyo Twilight Ghost Hunters, the upcoming visual novel/RPG hybrid from the developers of Deadly Premonition, is now slated for a 13th March release in Europe on Vita and PS3, publisher NIS America has announced.
North Americans will receive it that same week on 10th March.
Tokyo Twilight Ghost Hunters' story focuses on a new transfer student at a high school that secretly specialises in ghost hunting, a la Persona 3. Like Atlus' cult classic, Tokyo Twilight Ghost Hunters will feature turn-based combat, though it will be portrayed from a first-person perspective.
The focus will be on the story as players pursue multiple narrative branches. The game also features a "unique emotion system" wherein players will react to dialogue using "a special wheel that combines a certain emotion with one of the five senses."
Furthermore, Final Fantasy composer Nobuo Uematsu will be handling the music for Tokyo Twilight Ghost Hunters. Check out its new trailer below.