Dead State Kickstarter ends, doubles target total
Vampire: The Masquerade - Bloodlines dev secures funding.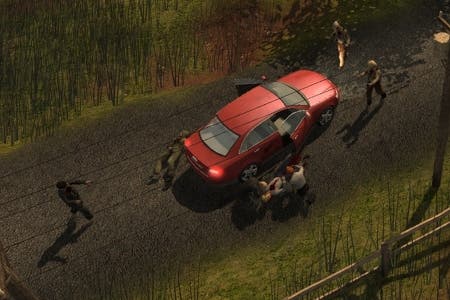 The Kickstarter project aimed at funding PC zombie survival RPG Dead State has concluded with more than double its target funds.
The project is masterminded by Vampire: The Masquerade - Bloodlines lead writer and designer Brian Mitsoda.
Mitsoda's original goal was $150,000.
The project closed last night with $332,635 raised.
Multiple extra funding goals were met, allowing for development time on extra weapons, areas, characters, better animations and, finally, animals.
"$332,620! Animals Unlocked at the last sec - that was unbelievable!" Mitsoda wrote on the Dead State Kickstarter page.
"Thanks to everyone who pledged and believes in our team! You are the best! We had three last minute $5000 backers unlock the animals with minutes to spare. It was an amazing sight to see. I've never seen a community rally behind a developer like this. We are absolutely floored at the response and we can now begin working on the rest of the game.
"To all our backers - thank you for your support and continued support. Please visit us on the forums and continue to give us your feedback. We're kind of in awe at the moment, so I'll cut this short. To all our backers, we are going to raise a glass to you tonight and give a toast in your honor. You are amazing! We can't wait to bring Dead State to you! And you'll be right there with us the rest of the way. From all of us here at DoubleBear - THANK YOU!"
Dead State will see players attempt to survive the undead apocalypse by holding together a team of characters, building a base and keeping morale high.
Over 10,000 branching lines of dialogue are planned, with multiple endings and player decisions affecting the story outcome.